Clínica Nacional de Arbitraje 2019-2020

Organizer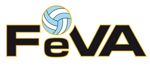 Federación del Voleibol Argentina
La presente "clínica online" está destinada a los árbitros que participarán de la Liga Argentina de Clubes, series A1, A2 y Femenino.
La misma contará con la exposición de 4 docentes, seguida de una mesa redonda de consultas.
Al finalizar la misma, se podrá descargar el certificado de asistencia.
Lecturer
Prof. Marcelo PierobonArbitro Internacional
Certification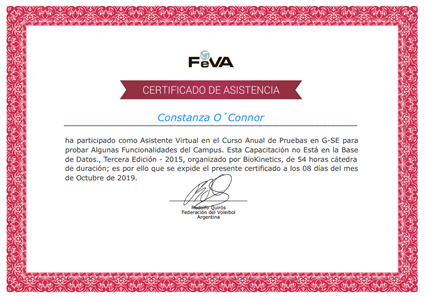 Certificado Final de Asistencia
Federación del Voleibol Argentina
Digital Certificate
Este certificado especifica que un alumno ha asistido a una capacitación en particular. Se incluyen los siguientes datos: nombres y apellidos del alumno, nombre de la capacitación, cantidad de horas cátedra y nombre de la organización que certifica.
completely online

10 lecture hours
Syllabus (10 lecture hours)
If you want to know the complete syllabus, request more information in this form.
Course
10 lecture hours
10/26/2019 ↔ 10/26/2019
Clínica Nacional de Arbitraje 2019-2020
Prof. Marcelo Pierobon