Craig Liebenson: Individualized Programming

Organizer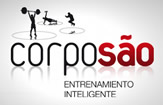 Corpo São
Será para mí un enorme placer encontrarme con ustedes a través de el presente webinar, donde compartiré alguno de los principios que he aprendido de mis maestros, el gran neurólogo de Praga, Dr Karel Lewit y el profesor Vladimir Janda.
Desarrollaremos cuestiones que ellos me inspiraron a seguir y profundizar, centrados fundamentalmente en sortear la brecha entre la rehabiltiación y el rendimiento, a través de un entrenamiento centrado en el atleta.
Los espero!
El presente webinar será dictado en inglés y 7 días hábiles después será SUBTITULADO en español. El mismo además contará con un espacio para preguntas y respuestas en inglés.
Ejes temáticos:
Sustainable Athleticsm
Sustaniability Training Across the Lifespan
Patient Recover Outcomes
Transformation

Lecturer
Craig LiebensonL.A. Sports & Spine
Certification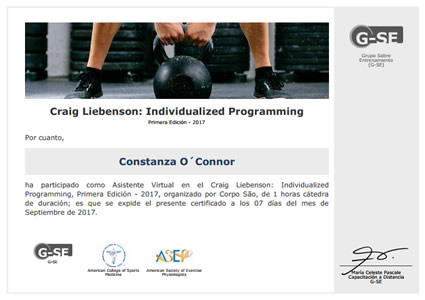 Certificado Final de Asistencia
G-SE
Digital Certificate
Este certificado especifica que un alumno ha asistido a una capacitación en particular. Se incluyen los siguientes datos: nombres y apellidos del alumno, nombre de la capacitación, cantidad de horas cátedra y nombre de la organización que certifica.
Scientific Supports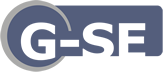 G-SE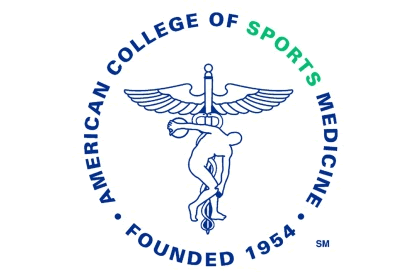 American College of Sports Medicine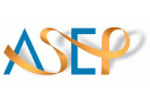 American Society of Exercise Physiologists
Syllabus (1 lecture hours)
If you want to know the complete syllabus, request more information in this form.
Course
1 lecture hours
10/10/2017 ↔ 10/10/2017
Craig Liebenson: Individualized Programming
Craig Liebenson

excelente

Me capacito a través de la página hace más de 10 años y siempre encontré lo que buscaba para mejorar mis conocimientos. Aún sigo confiando porque han mejorado permanentemente a través del tiempo.