Curso de Control y Evaluación del Entrenamiento: Foco en Deportes de Prestación Intermitente

Organizer

BioKinetics
El presente curso tiene como objetivo brindar herramientas evaluativas y de control del entrenamiento para entrenadores, preparadores físicos, entrenadores personales y deportistas, de manera que estos puedan mejorar la precisión en la prescripción y cuantificación del entrenamiento.
Curso Asincrónico: no hay comunicaciones en tiempo real, sino que todas las comunicaciones con los docentes son a través de foros.
En esta capacitación se brinda acceso gratuito para todos los alumnos al Journal of Strength and Conditioning Research y al Medicine and Science in Sports and Exercise. Bases y Condiciones: http://g-se-sitios.com/es/blog/acceso-gratuito-a-journals-de-ciencias-del-ejercicio
Lecturers
Mg. Mauricio MoyanoUniversidad Provincial de Córdoba
Lic. Gustavo Metral
Mg. Sebastián Del Rosso
Dr. Daniel BoullosaUniversidad Católica de Brasilia
Jaime Fernandez FernandezUniversidad Miguel Hernandez de Elche
Prof. Juan Manuel MasseLa Plata. Bs As. Argentina.
Target Audience
Profesores en Educación Física.
Licenciados en Educación Física.
Licenciados en Kinesiología y Fisioterapia.
Médicos.
Licenciados en Nutrición.
Otros profesionales con título relacionados a la salud y ejercicio físico.
Scientific Supports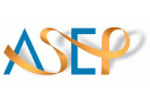 American Society of Exercise Physiologists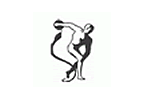 Asociación Argentina de Medicina del Deporte y Ciencias del Ejercicio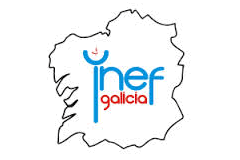 Instituto Nacional de Educación Física - Galicia

Secretaría de Deporte, Educación Física y Recreación de la Nación Argentina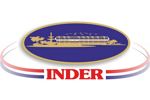 Instituto Nacional de Deportes, Educación Física y Recreación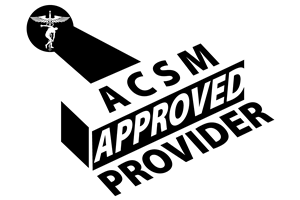 ACSM
Syllabus (120 lecture hours)
If you want to know the complete syllabus, request more information in this form.
Module 1
40 lecture hours
11/26/2014 ↔ 12/24/2014
Estadística Aplicada
Mg. Sebastián Del Rosso
Valoración de la Potencia y Capacidad Aeróbica en Deportes de Prestación Intermitente
Mg. Sebastián Del Rosso, Dr. Daniel Boullosa
Module 2
40 lecture hours
12/24/2014 ↔ 01/28/2015
Valoración de la Potencia y Capacidad Anaeróbica, la Velocidad y la Agilidad en Deportes Intermitentes
Mg. Mauricio Moyano, Mg. Sebastián Del Rosso
Valoración de la Fuerza y la Potencia Muscular en Deportes Intermitentes
Prof. Juan Manuel Masse
Module 3
40 lecture hours
01/28/2015 ↔ 02/25/2015
Valoración del Rendimiento en Deportes de Prestación Intermitente
Lic. Gustavo Metral