Webinar: Entrenamiento de la Eficiencia del Movimiento mediante el Trabajo de Fuerza

Organizer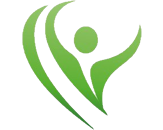 Instituto Deporte y Vida
Para la presente webinar tenemos el privilegio de contar con Ivi Casagrande, Preparadora Física del Orlando Pride, uno de los mejores clubes de la National Women's Soccer League (Primera División en Estados Unidos) , y que nos aportará no sólo un punto de vista científico, sino también desde la experiencia práctica que le otorga el trabajo diario con sus jugadoras. En definitiva Ivi nos ayudará a cruzar el puente que separa la ciencia en el fútbol con la aplicación práctica sobre deportistas profesionales en el terreno de juego.
En esta webinar de dos horas de duración veremos como el trabajo de la fuerza, las aceleraciones, deceleraciones y los cambios de dirección pueden ayudar de manera eficiente en el fútbol, más concretamente desde dos puntos de vista el rendimiento deportivo y la prevención de lesiones.
Esta webinar se impartirá en vivo en inglés y posteriormente se ofrecerá subtitulada en castellano como material de estudio.

Lecturer
Lic. Ivi CasagrandeStrength & Conditioning Coach for Orlando Pride | Network Sport Scientist at US Socce
Certification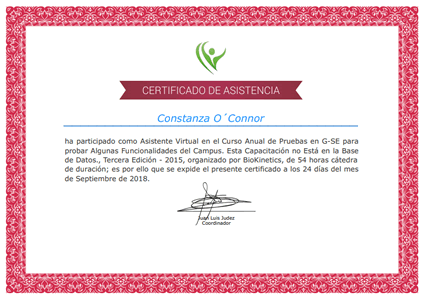 Certificado Final de Asistencia
Instituto Deporte y Vida
Digital Certificate
Este certificado especifica que un alumno ha asistido a una capacitación en particular. Se incluyen los siguientes datos: nombres y apellidos del alumno, nombre de la capacitación, cantidad de horas cátedra y nombre de la organización que certifica.
completely online

2 lecture hours
Scientific Supports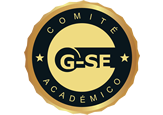 Comité Académico G-SE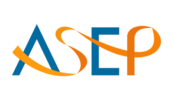 American Society of Exercise Physiologists
Syllabus (2 lecture hours)
If you want to know the complete syllabus, request more information in this form.
Course
2 lecture hours
04/29/2020 ↔ 04/29/2020
Webinar: Entrenamiento de la Eficiencia del Movimiento mediante el Trabajo de Fuerza
Lic. Ivi Casagrande