Estrategias Nutricionales para la Mejora de la Composición Corporal

Organizer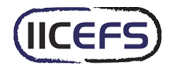 Instituto Internacional de Ciencias del Ejercicio Físico y Salud
Webinar donde se abordarán las diferentes estrategias nutricionales encaminadas a la reducción de la masa grasa y el aumento de la masa muscular
Lecturer
Lic. Sergio EspinarAsesor Nutricional de Deportista de Elite
Certification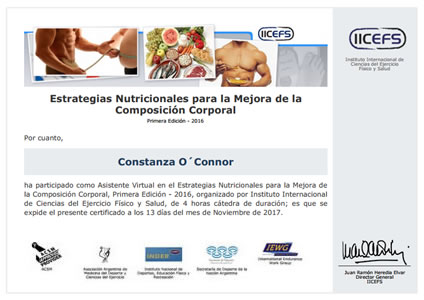 Certificado Final de Asistencia
Instituto Internacional de Ciencias del Ejercicio Físico y Salud
Digital Certificate
Este certificado especifica que un alumno ha asistido a una capacitación en particular. Se incluyen los siguientes datos: nombres y apellidos del alumno, nombre de la capacitación, cantidad de horas cátedra y nombre de la organización que certifica.
Syllabus (4 lecture hours)
If you want to know the complete syllabus, request more information in this form.
Course
4 lecture hours
02/13/2016 ↔ 02/13/2016
Estrategias Nutricionales para la Mejora de la Composición Corporal
Lic. Sergio Espinar, Lic. Sergio Espinar

excelentes cursos

todos los cursos super claros y educativos !!! seguiremos aprendiendo!!!

Buena se hablaron temas muy interesantes, tambien la información fue la necesaria, con los contenidos generales a lo especifico, pero si falto mas ambientación a lo deportivo o mas bien al fútbol me gustaría algo relacionado con la nutrición de los jugadores de fútbol.

ME SIRVIO MUCHO Y LOS FELICITO, ME GUSTA MUCHO PORQUE EN POCO TIEMPO APRENDO MUCHO. POR AHI ESTARIA BUENO QUE EL PROFE, QUE HAYA DADO EL CURSO ESTE CONECTADO UN DIA DESPUES Y SE LE PUEDA DEJAR ALGUNA PREGUNTA, QUE NO SE LE PUDO HACER. ABRAZO.