Webinar de Aplicación del Ejercicio de Alta Intensidad a los Programas de Pérdida de Peso

Organizer

NSCA Spain
Se explicarán los conceptos básicos de los métodos de alta intensidad y se describirán los proyectos y trabajos que han aplicado estas técnicas a programas de pérdida de peso, objetivando las ventajas e inconvenientes de estas metodologías.
Certification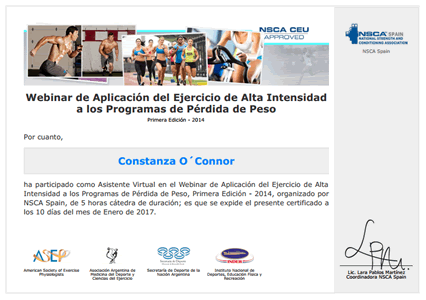 0.4 CEU
NSCA Spain
Digital Certificate
Los alumnos que participen y que estén certificados por NSCA obtendrán 0.4 CEU en su proceso de recertificacion.
Scientific Supports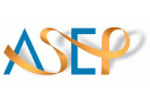 American Society of Exercise Physiologists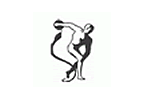 Asociación Argentina de Medicina del Deporte y Ciencias del Ejercicio

Secretaría de Deporte, Educación Física y Recreación de la Nación Argentina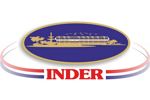 Instituto Nacional de Deportes, Educación Física y Recreación
Syllabus (5 lecture hours)
If you want to know the complete syllabus, request more information in this form.
Course
5 lecture hours
12/05/2014 ↔ 12/05/2014
Webinar de Aplicación del Ejercicio de Alta Intensidad a los Programas de Pérdida de Peso
Dr. Pedro J. Benito

Bastante descompasado el audio con el video, dificulta su seguimiento

Aporta poco, en 2 horas se podría ser más práctico.

100% recomendable a todo el mundo

Información completa e interesante. El sonido atrasado con respecto a las imágenes no permite que se desarrolle de forma óptima. No hay certificación en el Webinar.