Webinar de Electroestimulación. De la Rehabilitación al Fitness y la Estética Corporal

Organizer

Physical Training and Sport
En este bloque de contenidos profundizaremos en el entrenamiento mediante electro estimulación integral (EEI).
Éste sistema de entrenamiento está expandiéndose de forma exponencial por todo el mundo.
El importante ahorro de tiempo y las rápida mejoría percibida hacen de éste tipo de entrenamiento una opción muy valorada por los usuarios que por falta de tiempo o de motivación no son capaces de adherirse a un programa de entrenamiento en sala y buscan en la EEI un complemento que les ayude a conseguir sus objetivos.
Lecturer
Ruben Artero MartinezUniversidad Pablo de Olavide
completely online

5 lecture hours
Scientific Supports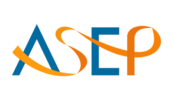 American Society of Exercise Physiologists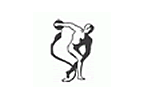 Asociación Argentina de Medicina del Deporte y Ciencias del Ejercicio

Secretaría de Deporte, Educación Física y Recreación de la Nación Argentina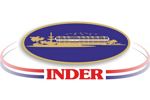 Instituto Nacional de Deportes, Educación Física y Recreación
Syllabus (5 lecture hours)
If you want to know the complete syllabus, request more information in this form.
Course
5 lecture hours
09/10/2014 ↔ 09/10/2014
Webinar de Electroestimulación. De la Rehabilitación al Fitness y la Estética Corporal
Ruben Artero Martinez