Workshop de Motivación en el Deporte para Entrenadores.

Organizer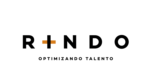 Rindo Optimizando Talento
Alcanzar el Alto Rendimiento supone el máximo desarrollo de habilidades, actitudes y conocimientos al servicio de la performance. El Alto Rendimiento es mucho más que la sumatoria de buenas actuaciones o de grandes resultados, es una manera de concebir el desempeño del rol; es una forma de interpretar el crecimiento personal; en síntesis, es la mejor filosofía de mejora continua.
Esta filosofía del Alto Rendimiento tiene componentes centrales, ejes a partir de los cuales se estructura esa práctica continua que favorece e incrementa la probabilidad de conseguir grandes logros.
En este Workshop,mostraremos los componentes principales de la Motivación y Actitud, para lograr perfiles "desafiantes", que "quieran hacer" y con "hojas de ruta claras".
Material Extra: Entrega de Planilla "Estrategias Motivacionales" donde desarrollarán la actividad

Lecturers
German BernhardtLic. en Comunicación- Ex deportista Profesional
Octavio NovoLic. en Psicología - Especialización Deportiva.
Scientific Supports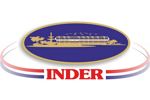 Instituto Nacional de Deportes, Educación Física y Recreación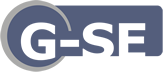 G-SE
Syllabus (13 lecture hours)
If you want to know the complete syllabus, request more information in this form.
Course
10 lecture hours
08/07/2019 ↔ 09/29/2019
Workshop de Motivación en el Deporte para Entrenadores.
German Bernhardt, Octavio Novo