Actualización - 1ª Semestre 2019 (Egresados Embarazo Activo)

Organizer

Embarazo Activo
Actualización de contenidos para todos los profesionales formados en años anteriores por el Sistema Embarazo Activo.
1° Sesión – Actividad Física en el Post Parto
Docente: Prof. Ainhoa Velasco Blanch

Cambios anatómicos y fisiológicos
Beneficios de la actividad física en el post parto
Evaluación e indicaciones en la mujer en post parto
Formato de la clase
Ejercicios Hipopresivos
Método 5P
Elementos para la clase
2° Sesión - Revisión general Embrazo - Certificación
Docente: Lic. Mariela Villar

Revisión general de la clase de embarazo
Variantes de estructuras
Evaluación y certificación
Lecturers
Lic. Mariela VillarUniversidad de Buenos Aires, Universidad de La Plata
Lic. Ainhoa velascouniversidad de Barcelona
Target Audience
Egresados de las formaciones Embarazo Activo tanto presencial como on line.
Certifications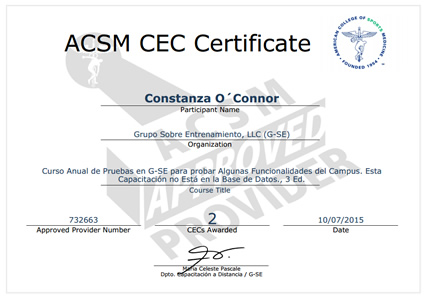 ACSM CEC Certificate
American College of Sports Medicine
Digital Certificate
Certificado provisto por el Colegio Americano de Medicina del Deporte (ACSM) para otorgar Créditos de Educación Continua (CECs) a quienes sean ACSM Certified Personal Trainers, ACSM Certified Group Exercise Instructors, ACSM Certified Exercise Physiologists o tengan otro certificado otorgado por ACSM.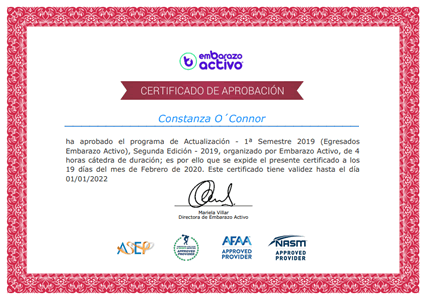 Certificado Final de Aprobación
Embarazo Activo
Digital Certificate
Este certificado especifica que un alumno ha realizado todas las evaluaciones y ha aprobado una capacitación en particular. Se incluyen los siguientes datos: nombres y apellidos del alumno, nombre de la capacitación, cantidad de horas cátedra y nombre de la organización que certifica.
Scientific Supports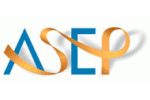 American Society of Exercise Physiologists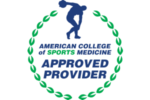 ACSM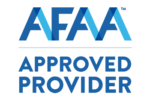 AFAA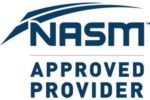 National Academy of Sports Medicine
Syllabus (5 lecture hours)
If you want to know the complete syllabus, request more information in this form.
Course
5 lecture hours
06/26/2019 ↔ 06/27/2019
Actualización 1ª Semestre 2019
Lic. Ainhoa velasco, Lic. Mariela Villar

el curso esta buenisimo muy completo ,bien claro me encanta hacerlo les felicito a todos los profesionales que estan siempre muy agradecida con todos saludos