Alimentación y Triatlón

Organizer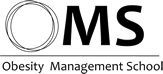 Obesity Management School
Alberto García Bataller nos hablará de:

1. Malestares gastrointestinales durante el ejercicio de larga duración.
2. Isquemia intestinal.
3. Qué comer antes, durante y después del triatlón.
4. Calor e hidratación durante las pruebas de triatlón.
Lecturer
Alberto García Bataller, PhDEntrenador Olímpico Triatlón de Selección Española Atenas 2004 y Pekín 2008
Certification
Certificado Final de Asistencia
Obesity Management School
Digital Certificate
Este certificado especifica que un alumno ha asistido a una capacitación en particular. Se incluyen los siguientes datos: nombres y apellidos del alumno, nombre de la capacitación, cantidad de horas cátedra y nombre de la organización que certifica.
completely online

2 lecture hours
Syllabus (2 lecture hours)
If you want to know the complete syllabus, request more information in this form.
Course
2 lecture hours
05/04/2016 ↔ 05/04/2016
Alimentación y Triatlón
Alberto García Bataller, PhD

Muy buena, la conferencia de excelencia

muy bueno

excelente!!!!