Aplicación de Tendencias Actuales para el Desarrollo y Mejora de la Condición Física en Deportes de Combate

Organizer

Physical Training and Sport
En este webinar hablaremos de como desarrollar correctamente programaciones de entrenamiento para deportes de combate utilizando diferentes metodologías basadas en las actuales tendencias.
Lecturer
Prof. José Domingo Lozano Millón
Certification
Certificado Final de Asistencia
Physical Training and Sport
Digital Certificate
Descripción
Scientific Supports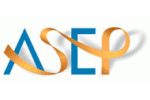 American Society of Exercise Physiologists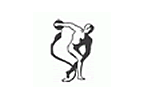 Asociación Argentina de Medicina del Deporte y Ciencias del Ejercicio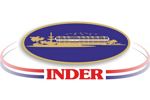 Instituto Nacional de Deportes, Educación Física y Recreación

Secretaría de Deporte, Educación Física y Recreación de la Nación Argentina
Syllabus (5 lecture hours)
If you want to know the complete syllabus, request more information in this form.
Course
5 lecture hours
02/06/2016 ↔ 02/06/2016
Aplicación de Tendencias Actuales para el Desarrollo y Mejora de la Condición Física en Deportes de Combate
Prof. José Domingo Lozano Millón

Es interesante en cuanto a los métodos de trabajo aunque queda todo en la información básica de cada uno

Excelente

Muy elemental, aparte la info del curso decía 5 horas de cátedra y solo fue 1 y media

estuvo muy bueno este webinar quiero seguir profundizando en estos temas

Excelente! Se notaba la calidad del expositor y su experiencia en deportes de combate. Buen uso del material audiovisual.