Aspectos Técnicos y Biomecánicos de la Carrera a Pie y sus Adaptaciones al Trail Running

Organizer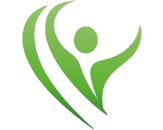 Instituto Deporte y Vida
Vicente Úbeda como experto en la optimización del rendimiento del corredor a través del análisis de la técnica de carrera, nos presenta esta webinar cuyo objetivo principal es comprender los aspectos clave de la técnica de carrera y cómo afectan al rendimiento del corredor. En primer lugar se realiza un enfoque conceptual para crear una base teórica que permita la comprensión de la técnica. Posteriormente se analizan los conceptos aplicados a la práctica y su impacto en el rendimiento. Por último, se muestran ejemplos de ejercicios y progresiones básicos muy útiles para el desarrollo y la mejora técnica del corredor.
Lecturer
Lic. Vicente Úbeda PitarchReal Federación Española de Atletismo - CAR de Madrid
Certification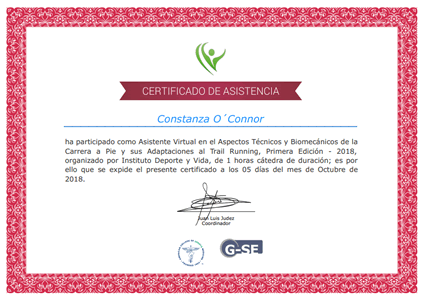 Certificado Final de Asistencia
Instituto Deporte y Vida
Digital Certificate
Este certificado especifica que un alumno ha asistido a una capacitación en particular. Se incluyen los siguientes datos: nombres y apellidos del alumno, nombre de la capacitación, cantidad de horas cátedra y nombre de la organización que certifica.
Scientific Supports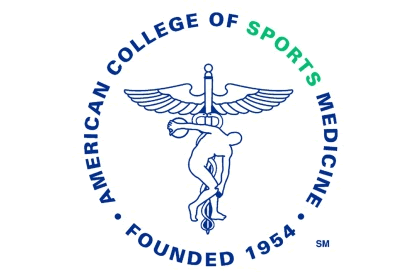 American College of Sports Medicine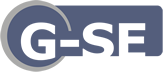 G-SE
Syllabus (1 lecture hours)
If you want to know the complete syllabus, request more information in this form.
Course
1 lecture hours
10/10/2018 ↔ 10/10/2018
Aspectos Técnicos y Biomecánicos de la Carrera a Pie y sus Adaptaciones al Trail Running
Lic. Vicente Úbeda Pitarch