Assessing the Energy Cost of Strength Training

Organizer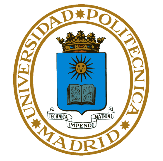 Universidad Politécnica de Madrid
Hoy aquí, tenemos la satisfacción de anunciarles que la Profesora Barbara Ainsworth impartirá en inglés y en directo el próximo 17 de diciembre un Webinar que promete ser un histórico acontecimiento para el Simposio de Fuerza del INEF de Madrid, y el cual también estará disponible en español a partir del 30 de noviembre. En el mismo, se recopilará y presentará de forma organizada las evidencias científicas más actuales y destacadas sobre la evaluación del gasto energétivo durante el entrenamiento con cargas y las aplicaciones práticas para los entrenadores, a la vez que la conferencista pretenderá proporcionar a los asistentes una gran cantidad de información desde un enfoque sencillo.
Certification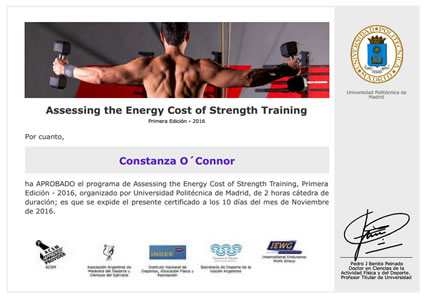 International Symposium in Strength Training
Universidad Politécnica de Madrid
Digital Certificate
Este certificado especifica que un alumno ha asistido a una capacitación en particular. Se incluyen los siguientes datos: nombres y apellidos del alumno, nombre de la capacitación, cantidad de horas cátedra y nombre de la organización que certifica.
completely online

2 lecture hours
Syllabus (2 lecture hours)
If you want to know the complete syllabus, request more information in this form.
Course
2 lecture hours
12/17/2016 ↔ 12/17/2016
Assessing the Energy Cost of Strength Training
Dra. BARBARA AINSWORTH