Certificado en Entrenamiento Metabólico

Organizer

Mercado Fitness
Mercado Fitness, Institute of Human Performance y G-SE presentan la primera certificación realizada en una alianza que busca potenciar y profesionalizar al máximo el mundo del fitness, frente a los desafíos del futuro.
En esta certificación se desarrollarán los temas más importantes en el entrenamiento metabólico. Durante la misma se cubrirán definiciones fundamentales y necesarias para que todos los entrenadores comprendan al entrenamiento metabólico y su un gran impacto en el sistema hormonal. Cubriremos el aspecto hormonal en dicho entrenamiento y, lo más importante: vamos a compartir con ustedes los protocolos metabólicos más utilizados en IHP.
El programa finaliza con una sección de programación la cual explica cómo utilizar nuestros protocolos metabólicos.
Finalmente tocamos el tema de nutrición para no solamente fortalecer el sistema biológico y apoyar nuestro entrenamiento, sino también reducir grasa corporal.
Lecturer
Juan Carlos SantanaIHP Institute
Target Audience
Instructores
Entrenadores Personales
Prof. Ed. Física
Certification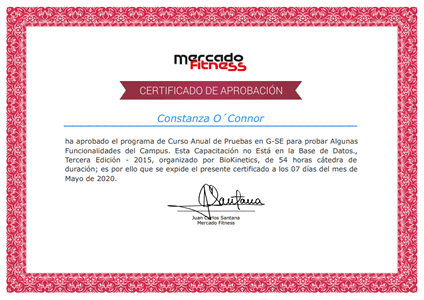 Certificado Final de Aprobación
Mercado Fitness
Digital Certificate
Este certificado especifica que un alumno ha realizado todas las evaluaciones y ha aprobado una capacitación en particular. Se incluyen los siguientes datos: nombres y apellidos del alumno, nombre de la capacitación, cantidad de horas cátedra y nombre de la organización que certifica.
Scientific Supports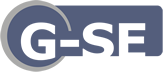 G-SE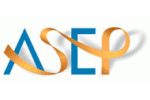 American Society of Exercise Physiologists
Syllabus (20 lecture hours)
If you want to know the complete syllabus, request more information in this form.
Module 1
8 lecture hours
06/11/2020 ↔ 07/09/2020
Introducción
Juan Carlos Santana
Introducción al Entrenamiento Metabólico
Juan Carlos Santana
Definiciones
Juan Carlos Santana
Efecto Hormonal de los Metabólicos
Juan Carlos Santana
Module 2
8 lecture hours
07/09/2020 ↔ 08/06/2020
Entrenamiento Metabólico
Juan Carlos Santana
Protocolo
Juan Carlos Santana
Estrategia de la Aplicación
Juan Carlos Santana
Nutrición Complementaria
Juan Carlos Santana
Module 3
4 lecture hours
08/06/2020 ↔ 08/20/2020
Seminario de Aplicación
Juan Carlos Santana
Examen para Certificación
Juan Carlos Santana