Ciclo Menstrual y Entrenamiento

Organizer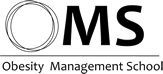 Obesity Management School
En éste webinar, Víctor Manuel Alfaro nos aclarará cuestiones importantes relacionadas con el funcionamiento del ciclo menstrual y la influencia del mismo sobre el ejercicio. El curso se centrará en las diferencias fisiológicas que se dan durante un ciclo menstrual y como se deben orientar distintos tipos de entrenamiento en función de dichas diferencias.
Lecturer
Lic. Víctor Manuel Alfaro MagallanesUniversidad politécnica de Madrid. Investigador en fisiología del ciclo menstrual y metabolismo del hierro en mujeres deportistas. Investigador en el Proyecto IronFEMME. Miembro del grupo de investigación LFE Research Group.
Certification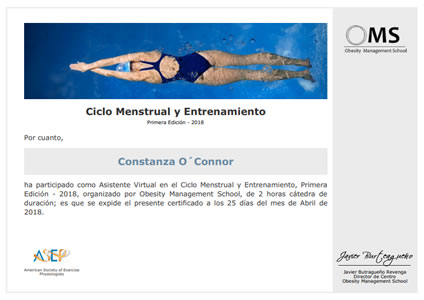 Certificado Final de Asistencia
Obesity Management School
Digital Certificate
Este certificado especifica que un alumno ha asistido a una capacitación en particular. Se incluyen los siguientes datos: nombres y apellidos del alumno, nombre de la capacitación, cantidad de horas cátedra y nombre de la organización que certifica.
completely online

2 lecture hours
Scientific Supports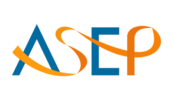 American Society of Exercise Physiologists
Syllabus (2 lecture hours)
If you want to know the complete syllabus, request more information in this form.
Course
2 lecture hours
06/09/2018 ↔ 06/09/2018
Ciclo Menstrual y Entrenamiento
Lic. Víctor Manuel Alfaro Magallanes

EL VIDEO WEBINAR SE VE REALMENTE MAL

Excelente

Muy Buena

Impresionado. muy bueno..

Muy bueno! y sobretodo aplicable al entrenamiento
documentos mas resumidos por favor