Curso de Entrenamiento Personalizado con Orientación a la Estética Corporal y el Fitness

Organizer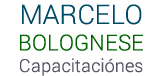 Marcelo Bolognese Capacitaciones
Las frases clásicas de los clientes son: "quiero bajar de peso y tonificar….. o quiero hipertrofiar y definir los músculos"; esto no se lograría sin una combinación adecuada de trabajo físico y dieta, es por ello que este curso tiene la particularidad de incluir, aspectos básicos relacionados a la nutrición y suplementación, con objetivos de mejora de la estética corporal.
Lecturers
Mg. Sebastián Del RossoCentro de Investigaciones en Nutrición Humana, Escuela de Nutrición, Facultad de Ciencias Médicas, Universidad Nacional de Córdoba
Mg. Eliana Terrera- Universidad Nacional de Córdoba (UNC). - Universidad Provincial de Córdoba.
Lic. Adrián A Barale
Mg. Marcelo Bolognese
Lic. Claudio M Vasalo
Target Audience
Preparadores Físicos de Fútbol
Directores Técnicos de Fútbol
Licenciados, Profesores y Maestros en Educación Física,
Médicos del Deporte, Nutricionistas,
Fisioterapeutas,
Estudiantes de las mencionadas carreras, y
Otros a Considerar.
completely online

160 lecture hours
Scientific Supports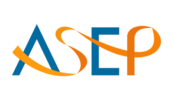 American Society of Exercise Physiologists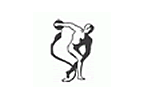 Asociación Argentina de Medicina del Deporte y Ciencias del Ejercicio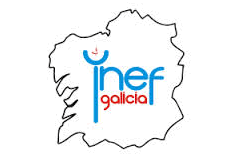 Instituto Nacional de Educación Física - Galicia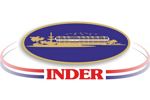 Instituto Nacional de Deportes, Educación Física y Recreación
Syllabus (160 lecture hours)
If you want to know the complete syllabus, request more information in this form.
Module 1
60 lecture hours
09/04/2012 ↔ 10/02/2012
Fisiología del Ejercicio I: Aplicada al Incremento de la Masa Muscular
Mg. Sebastián Del Rosso
Nutrición Aplicada: Incremento de la Masa Muscular
Lic. Adrián A Barale
Entrenamiento de la fuerza con orientación al fitness y la estética corporal
Mg. Marcelo Bolognese
Module 2
60 lecture hours
10/02/2012 ↔ 11/06/2012
Fisiología del Ejercicio II: Aplicada a la Reducción del Tejido Adiposo
Mg. Eliana Terrera
Nutrición Aplicada: Reducción del Tejido Adiposo
Lic. Adrián A Barale
Metodología y Programación del Entrenamiento Aplicado a la Estética Corporal II
Mg. Marcelo Bolognese
Module 3
40 lecture hours
11/06/2012 ↔ 12/04/2012
Evaluación de la Aptitud Física: Aplicada al Entrenamiento para Modificar la Estética Corporal
Mg. Sebastián Del Rosso
Consultoría Práctica
Mg. Marcelo Bolognese, Lic. Claudio M Vasalo, Lic. Adrián A Barale