Curso de Instructor de Sala de Fitness

Organizer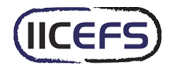 Instituto Internacional de Ciencias del Ejercicio Físico y Salud
A lo largo del curso se desarrollarán contenidos básicos relacionados con las bases anatómicas y fisiológicas del movimiento humano, las técnicas de comunicación y motivación del usuario, y aquellos aspectos específicos sobre el diseño de programas de entrenamiento seguros y eficaces, atendiendo al desarrollo de las capacidades físicas, para sujetos aparentemente sanos.
Lecturers
Lic. Carlos Lloret MichánInstituto Profesional Ejercicio Físico y Cáncer (IPEFC)
Lic. Manuel Martin OlveraIPEFC
Prof. Guillermo Peña García-OreaInstituto Internacional Ciencias Ejercicio Físico y Salud - IICEFS (España)
completely online

160 lecture hours
Scientific Supports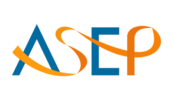 American Society of Exercise Physiologists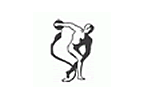 Asociación Argentina de Medicina del Deporte y Ciencias del Ejercicio

Secretaría de Deporte, Educación Física y Recreación de la Nación Argentina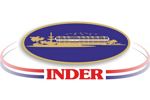 Instituto Nacional de Deportes, Educación Física y Recreación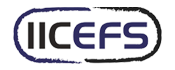 Instituto Internacional de Ciencias del Ejercicio Físico y Salud

Approved Provider for the American College of Sports Medicine
Syllabus (160 lecture hours)
If you want to know the complete syllabus, request more information in this form.
Module 1
40 lecture hours
07/01/2015 ↔ 07/29/2015
Bases Anatómicas del Movimiento Humano
Lic. Carlos Lloret Michán
Bases fisiológicas del cuerpo humano y del ejercicio
Lic. Manuel Martin Olvera
Module 2
60 lecture hours
07/29/2015 ↔ 09/02/2015
Valoración de la salud y condición física
Prof. Guillermo Peña García-Orea, Lic. Manuel Martin Olvera
Análisis de los ejercicios de acondicionamiento neuromuscular
Lic. Manuel Martin Olvera, Lic. Carlos Lloret Michán
Comunicación, motivación y atención del cliente
Lic. Manuel Martin Olvera, Lic. Carlos Lloret Michán
Module 3
60 lecture hours
09/02/2015 ↔ 09/30/2015
Fundamentos del entrenamiento de la resistencia cardiovascular
Prof. Guillermo Peña García-Orea, Lic. Manuel Martin Olvera
Fundamentos del entrenamiento de la fuerza muscular
Lic. Carlos Lloret Michán
Fundamentos del entrenamiento de la Amplitud de Movimiento/Flexibilidad
Lic. Carlos Lloret Michán