Curso de Posgrado en Entrenamiento en Deportes Acíclicos
Organizer
Gustavo Metral Capacitaciones
El curso a distancia de entrenamiento en deportes acíclicos proveerá información basada en evidencia científica actual, con foco en la implementación de programas de entrenamiento físico y sus aplicaciones prácticas al campo de entrenamiento de los deportes acíclicos.
Lecturers
Lic. Gustavo Metral
Dr. Fernando Naclerio, PhD, CSCS, CISSN, AfN RNutritionistUniversity of Greenwich. United Kingdom
Alberto Mendez-Villanueva
Mauricio Moyano, MScUniversidad Provincial de Córdoba
Jaime Fernandez FernandezUniversidad de León
Target Audience
Profesores en Educación Física.
Licenciados en Educación Física.
Licenciados en Kinesiología y Fisioterapia.
Médicos.
Licenciados en Nutrición.
Otros profesionales con título relacionados al entrenamiento deportivo.
completely online

120 lecture hours
Scientific Supports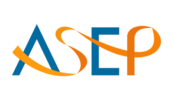 American Society of Exercise Physiologists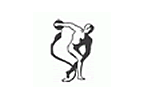 Asociación Argentina de Medicina del Deporte y Ciencias del Ejercicio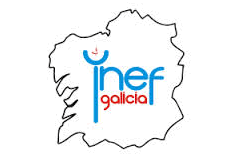 Instituto Nacional de Educación Física - Galicia

Secretaría de Deporte, Educación Física y Recreación de la Nación Argentina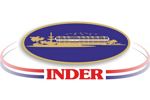 Instituto Nacional de Deportes, Educación Física y Recreación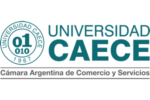 Universidad CAECE
Syllabus (120 lecture hours)
If you want to know the complete syllabus, request more information in this form.
Module 1
40 lecture hours
04/11/2012 ↔ 05/09/2012
Demandas Físicas y Perfil Fisiológico de los Deportes Intermitentes
Lic. Gustavo Metral
Metodología del Entrenamiento de la Potencia Muscular en los Deportes Acíclicos
Dr. Fernando Naclerio, PhD, CSCS, CISSN, AfN RNutritionist
Module 2
40 lecture hours
05/09/2012 ↔ 06/13/2012
Entrenamiento de la Resistencia en Deportes de Dinámica Intermitente
Alberto Mendez-Villanueva
Metodología del Entrenamiento de la Agilidad y Velocidad en Deportes de Prestación Acíclica
Mauricio Moyano, MSc
Module 3
40 lecture hours
06/13/2012 ↔ 07/11/2012
Monitoreo de la Carga de Entrenamiento y la Recuperación en Deportes de Prestación Intermitente
Jaime Fernandez Fernandez
Programación y Periodización del Entrenamiento en Deportes Acíclicos
Jaime Fernandez Fernandez