Curso de Preparación Física, Nivel I

Organizer

Grupos de Estudio 757
Preparación Física nivel I es un curso de formación profesional en preparación física y entrenamiento.
Las curriculas de los profesorados de Educación Física otorgan un porcentaje muy bajo de sus horas a la preparación física y el entrenamiento, por lo que el egresado demanda espacios de perfeccionamiento en las mismas.
Permite a los graduados disponer de las herramientas necesarias para acceder a trabajos
Lecturers
Norberto Alarcón
Román M Gorosito
Leonardo Ferraretto
completely online

180 lecture hours
Scientific Supports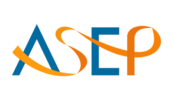 American Society of Exercise Physiologists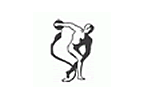 Asociación Argentina de Medicina del Deporte y Ciencias del Ejercicio

Secretaría de Deporte, Educación Física y Recreación de la Nación Argentina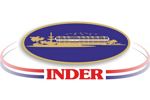 Instituto Nacional de Deportes, Educación Física y Recreación
Syllabus (180 lecture hours)
If you want to know the complete syllabus, request more information in this form.
Module 1
20 lecture hours
09/16/2015 ↔ 10/14/2015
Teoría del Deporte y del Entrenamiento
Norberto Alarcón
Module 2
20 lecture hours
10/14/2015 ↔ 11/11/2015
Entrenamiento y salud
Norberto Alarcón
Module 3
20 lecture hours
11/11/2015 ↔ 12/16/2015
Resistencia aeróbica y anaeróbica
Norberto Alarcón
Module 4
20 lecture hours
12/16/2015 ↔ 01/13/2016
Velocidad
Norberto Alarcón, Román M Gorosito
Module 5
20 lecture hours
01/13/2016 ↔ 02/17/2016
Fuerza
Norberto Alarcón, Román M Gorosito
Module 6
20 lecture hours
02/17/2016 ↔ 03/16/2016
Coordinación
Norberto Alarcón, Leonardo Ferraretto
Module 7
20 lecture hours
03/16/2016 ↔ 04/13/2016
Periodización del entrenamiento deportivo
Norberto Alarcón
Module 8
20 lecture hours
04/13/2016 ↔ 05/18/2016
Planificación
Norberto Alarcón
Module 9
20 lecture hours
05/18/2016 ↔ 06/15/2016
Presentación de la planificación particular y trabajo final
Norberto Alarcón