De qué Hablamos Cuando Hablamos de Entrenamiento Funcional: Una Moción de Orden

Organizer

Equipo Mario Di Santo
En esta conferencia virtual, Mario Di Santo desarrolarrá temas claves para comprender al entrenamiento Funcional, desde una perspectiva real, clara y con conceptos bien definidos.
Una practica habitual muchas veces programada de manera incorrecta, sea por desconocimiento o por omisión, hace que desde hace un tiempo nos congreguemos en un debate claro y con muchos actores.
Serán 90 minutos de Dialogo con Mario, donde podrás consultar en vivo y trabajar con información precisa y actualizada, estudiada e impartida en la School of Human Kinetics and Recreation de Memorial University de Saint John´s, Canadá, el Sports Science Week desarrollado en el Barcelona FC, el Instituto Provincial de Educación Física desde 1989, IPEF, Córdoba y otras prestigiosas instituciones educativas, además aplicados en su gran trayecto profesional en clubes como Talleres de Cba, Atenas Basquetball y otros.
Lecturer
Lic. Mario Di SantoEspecialista en Movimiento
Certification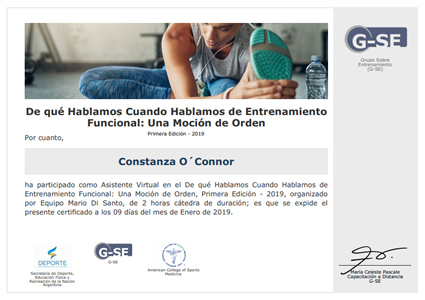 Certificado Final de Asistencia
G-SE
Digital Certificate
Este certificado especifica que un alumno ha asistido a una capacitación en particular. Se incluyen los siguientes datos: nombres y apellidos del alumno, nombre de la capacitación, cantidad de horas cátedra y nombre de la organización que certifica.
completely online

2 lecture hours
Scientific Supports

Secretaría de Deporte, Educación Física y Recreación de la Nación Argentina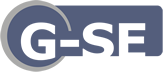 G-SE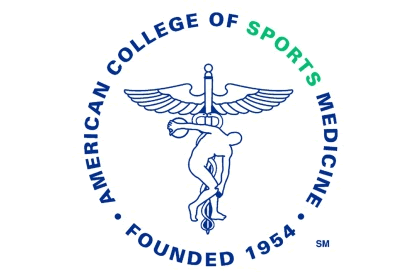 American College of Sports Medicine
Syllabus (2 lecture hours)
If you want to know the complete syllabus, request more information in this form.
Course
2 lecture hours
01/30/2019 ↔ 01/30/2019
De qué Hablamos Cuando Hablamos de Entrenamiento Funcional: Una Moción de Orden
Lic. Mario Di Santo