Diplomatura en Gestión Deportiva

Organizer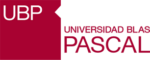 Universidad Blas Pascal
Objetivos Generales: Capacitar un profesional para diseñar, dirigir y evaluar Planes, Programas y Proyectos en el campo del Deporte con visión integrada y sistémica. Contribuir a la generación de conocimientos en el área de la Gestión Deportiva, fomentando el análisis crítico-reflexivo-constructivo en beneficio del mejoramiento del sistema deportivo. Proveer de herramientas adecuadas que le permitan actuar con eficiencia e independencia en el la gestión deportiva para aplicar enfoques técnicos en las áreas de administración, organización, financiamiento y evaluación de los servicios deportivos.
Lecturers
Lic. Daniel Di DonatoUniversidad Blas Pascal
Juan Mestre SanchoUniversidad Católica de Valencia
Prof. Carles Murillo FortUniversitat Pompeu Fabra (UPF) de Barcelona
Mg. Daniel de la CuevaINEF Lleyda - IOA
Lic. Javier PierreUniversidad Blas Pacal
Mg. Edgardo OlivettiUniversidad Nacional de Córdoba
Dra. Andrea Martínez FunesUniversité du Poitiers, Francia – IDHEAP, Suiza
Lic. Erasmo CeballosUniversidad Nacional de La Plata
completely online

240 lecture hours
Syllabus (240 lecture hours)
If you want to know the complete syllabus, request more information in this form.
Module 1
30 lecture hours
10/09/2014 ↔ 11/06/2014
Gestión Deportiva
Lic. Daniel Di Donato
Module 2
30 lecture hours
11/07/2014 ↔ 12/05/2014
Planificación Estratégica
Juan Mestre Sancho
Module 3
30 lecture hours
12/06/2014 ↔ 12/16/2014
Externalización Deportiva
Prof. Carles Murillo Fort
Module 4
0 lecture hours
12/17/2014 ↔ 02/22/2015
Receso
Lic. Daniel Di Donato
Module 5
30 lecture hours
02/23/2015 ↔ 03/23/2015
Marketing Deportivo
Mg. Daniel de la Cueva
Module 6
30 lecture hours
03/24/2015 ↔ 04/21/2015
Gestión de los Recursos Humanos
Lic. Javier Pierre
Module 7
30 lecture hours
04/22/2015 ↔ 05/20/2015
Gestión Económica y Financiera de Empresas Deportivas
Mg. Edgardo Olivetti
Module 8
30 lecture hours
05/21/2015 ↔ 06/18/2015
Legislación Deportiva
Dra. Andrea Martínez Funes
Module 9
30 lecture hours
06/19/2015 ↔ 07/17/2015
Organización de Eventos Deportivos
Lic. Erasmo Ceballos