Taller Diseño De Protocolos Para Evaluar La Fatiga En El Fútbol

Organizer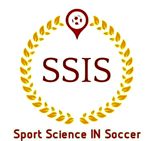 Sport Science IN Soccer
Actualmente, los equipos de fútbol invierten tiempo en la medición de la fatiga como un eje en el proceso de adaptación del jugador, colectiva e individualmente, y con potencialidad en la prevención de lesiones deportivas.
Además, modificar las cargas de entrenamiento rutinarias y el estilo de vida (frecuencia, duración, intensidad) durante los microciclos basado en la fatiga puede ocasionar que aumente o disminuya el rendimiento.
De aquí es importante para el staff técnico (preparador físico, médicos del deporte, científico del deporte y/o analista del rendimiento) conocer los métodos actuales y sus buenas prácticas para evaluarlo en equipos de fútbol.
Lecturer
Prof. Aldo Alfonso Vasquez Bonilla, MScUniversidad de Extremadura
Certification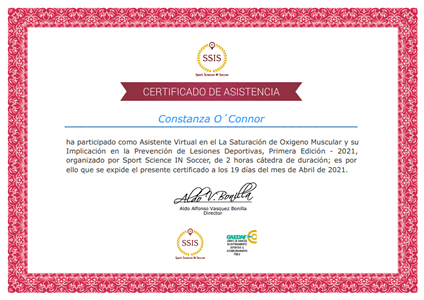 Certificado Final de Asistencia
Sport Science IN Soccer
Digital Certificate
Este certificado especifica que un alumno ha asistido a una capacitación en particular. Se incluyen los siguientes datos: nombres y apellidos del alumno, nombre de la capacitación, cantidad de horas cátedra y nombre de la organización que certifica.
completely online

6 lecture hours
Scientific Supports

Grupo de Avances en Entrenamiento Deportivo & Acondicionamiento Físico. Universidad de Extremadura.

Sport Science IN Soccer
Syllabus (6 lecture hours)
If you want to know the complete syllabus, request more information in this form.
Course
6 lecture hours
06/13/2021 ↔ 06/15/2021
Taller Diseño De Protocolos Para Evaluar La Fatiga En El Fútbol
Prof. Aldo Alfonso Vasquez Bonilla, MSc