Effects of Resistance Training Exercise on Skeletal Muscle and Neural Functions in Healthy and Injured Individuals

Organizer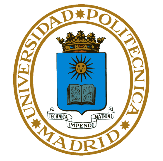 Universidad Politécnica de Madrid
El Dr. Per Tesch es director del grupo del Laboratorio de Fisiología Muscular y del Ejercicio en el Departamento de Fisiología y Farmacología, en el Instituto Karolinska.
Sus líneas de investigación se centran en cuestiones relacionadas la adaptación del músculo esquelético humano al uso/desuso del mismo. Más específicamente, los estudios de su grupo están enfocados a examinar las adaptaciones funcionales, metabólicas, morfológicas, moleculares y neurales al ejercicio agudo y crónico (aeróbico y de fuerza), a la inactividad muscular a corto y largo plazo (periodos de reposo en cama, situaciones de ingravidez como vuelo espacial) y con el envejecimiento.

Certification
Certificado Final de Asistencia
Universidad Politécnica de Madrid
Digital Certificate
Este certificado especifica que un alumno ha asistido a una capacitación en particular. Se incluyen los siguientes datos: nombres y apellidos del alumno, nombre de la capacitación, cantidad de horas cátedra y nombre de la organización que certifica.
completely online

5 lecture hours
Syllabus (5 lecture hours)
If you want to know the complete syllabus, request more information in this form.
Course
5 lecture hours
12/11/2015 ↔ 12/11/2015
Effects of Resistance Training Exercise on Skeletal Muscle and Neural Functions in Healthy and Injured Individuals
Per A Tesch