Entrenamiento de Fuerza Pediátrico, la Base para la Salud

Organizer

NSCA Spain
En el webinar se fundamentará la importancia de incluir el entrenamiento de fuerza en la población pediátrica así como los aspectos y ajustes para diseñar un programa saludable, eficaz y seguro.
Lecturer
Iván Chulvi MedranoUniversidad de Alicante
Certification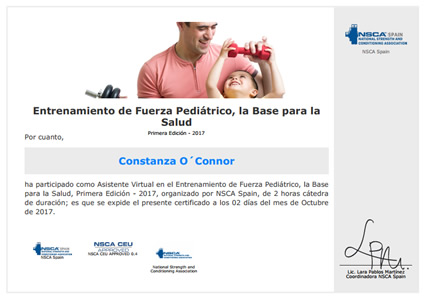 0.4 CEU
NSCA Spain
Digital Certificate
Los alumnos que participen y que estén certificados por NSCA obtendrán 0.4 CEU en su proceso de recertificacion.
completely online

2 lecture hours
Scientific Supports

NSCA Spain

NSCA CEU APPROVED 0.4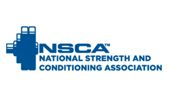 National Strength and Conditioning Association
Syllabus (2 lecture hours)
If you want to know the complete syllabus, request more information in this form.
Course
2 lecture hours
11/17/2017 ↔ 11/17/2017
Entrenamiento de Fuerza Pediátrico, la Base para la Salud
Iván Chulvi Medrano

Excelente ponencia e información.

Me ha gustado pero me ha llegado a poco , espero que pronto pueda ver una segunda parte.

interesante tema en mi opinión, aunque debería dar más pautas prácticas concretas.