Curso de Entrenamiento en Poblaciones Especiales

Organizer

Physical Training and Sport
Este curso de prescripción del ejercicio para la salud nace de la necesidad creciente de los entrenadores de conocer y trabajar en personas con diferentes patologías, cada vez más comunes en nuestra sociedad. Dado que las continuas investigaciones nos ofrecen datos "casi a diario", es conveniente cribar desde la práctica lo que puede ser más válido para nuestros entrenamientos con sujetos patológicos, de la mano de profesionales que en la actualidad dedican parte de su día a día a la prescripción de ejercicio físico saludable.
La diabetes, los problemas cardiovasculares, o los problemas de espalda son cada vez más comunes, y muchos de ellos requieren de ejercicio físico para su tratamiento, por ello, en este curso de intentará exponer con el máximo detalle los requisitos necesarios para controlar el entrenamiento en estas poblaciones.
Este curso contará con autoevaluaciones, trabajo final y examen final. Además de material complementario.
Lecturers
Lic. M ELENA PAVIA RUBIOUniversidad de Granada
Walter Suárez Carmona
José Manuel Salvador CañadasUniversidad Católica San Antonio de Murcia
Prof. Manuel de Diego MorenoWales University
Prof. MANUEL GARCÍA SILLERO, PhDUniversidad Politécnica Madrid
Víctor Rubio GálvezUniversidad Alfonso X El Sabio
Target Audience
Lcd. Ciencias del Deporte
Estudiantes de Ciencias del Deporte
TAFAD
Diplomados en Educación Física
Sujetos interesados en seguir formándose en el rendimiento deportivo
Certification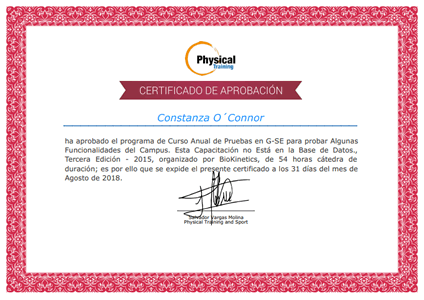 Certificado Final de Aprobación del Curso de Entrenamiento en Poblaciones Especiales
Physical Training and Sport
Digital Certificate
Este certificado especifica que un alumno ha realizado todas las evaluaciones y ha aprobado una capacitación en particular. Se incluyen los siguientes datos: nombres y apellidos del alumno, nombre de la capacitación, cantidad de horas cátedra y nombre de la organización que certifica.
Scientific Supports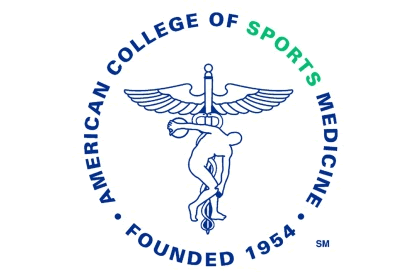 American College of Sports Medicine
Syllabus (18 lecture hours)
If you want to know the complete syllabus, request more information in this form.
Course
16 lecture hours
05/10/2019 ↔ 07/09/2019
Valoración Funcional
Prof. MANUEL GARCÍA SILLERO, PhD
Prescripción Entrenamiento Embarazadas
Lic. M ELENA PAVIA RUBIO
Poblaciones Especiales: Osteoarticulares y Raquis
Prof. MANUEL GARCÍA SILLERO, PhD
Prescripción Entrenamiento Enfermedades Metabólicas
Walter Suárez Carmona
Poblaciones especiales: Prescripción 3ª Edad
José Manuel Salvador Cañadas
Bases Nutricionales
Víctor Rubio Gálvez
Prescripción Enfermedades Cardiovasculares
Prof. MANUEL GARCÍA SILLERO, PhD
Trabajo Final de Curso
Prof. Manuel de Diego Moreno

Excelente

Muy buena...me ha introducido es el mundo de la enseñanza...gracias