Webinar sobre el Entrenamiento en Seco para Nadadores de Alto Rendimiento

Organizer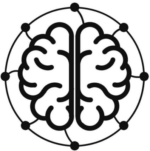 Federico Rossi Capacitaciones
El trabajo en el gimnasio destinado a los nadadores puede ser de vital importancia para el rendimiento deportivo. Asimismo si se desarrolla de forma incorrecta, sus consecuencias pueden afectar negativamente la performance del atleta.
Arilson Silva, entrenador en Beijing 2008, London 2012, Rio 2016, y camino a Tokyo 2020; entrenador de múltiples récords del mundo, medallistas en campeonatos mundiales y medallistas olímpicos; en conjunto con Federico Rossi, entrenador en el Seleccionado Argentino de Natación con participación en torneos entre los que se encuentran los Juegos Panamericanos, Grand Prix USA y Campeonatos mundiales de Hungría, Canadá y Rusia; te compartirá las herramientas que más te ayudarán a tus objetivos como entrenador, basado en la ciencia y en su experiencia.
Lecturer
Prof. Arilson Soares da SilvaUniversity of Delaware
Certification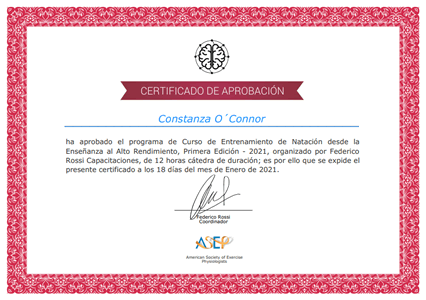 Certificado Final de Asistencia
Federico Rossi Capacitaciones
Digital Certificate
Este certificado especifica que un alumno ha asistido a una capacitación en particular. Se incluyen los siguientes datos: nombres y apellidos del alumno, nombre de la capacitación, cantidad de horas cátedra y nombre de la organización que certifica.
completely online

1 lecture hours
Syllabus (1 lecture hours)
If you want to know the complete syllabus, request more information in this form.
Course
1 lecture hours
05/11/2021 ↔ 05/11/2021
Webinar sobre el Entrenamiento en Seco para Nadadores de Alto Rendimiento
Prof. Arilson Soares da Silva

se me cobro doble e el importe y no tuve respuesta

Muy buena, plática muy objetiva, conceptos muy claros.... Felicidades a los organizadores