Taller Evaluación del Control Neuro-Muscular en Deportes de Equipo

Organizer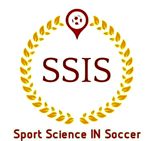 Sport Science IN Soccer
Los métodos de detección apropiados para evaluar los déficits en el control neuromuscular son importantes para que los profesionales identifiquen a los deportistas que pueden tener un mayor riesgo de lesiones.
Este Taller presentado por el Prof. Aldo Vásquez, investigador del Grupo de Avances en Entrenamiento Deportivo y Doctorando en Ciencias del Deporte de la Universidad de Extremadura, España, con experiencia en prevención de lesiones en deportistas, abordará los métodos de campo para evaluar el control neuromuscular de las extremidades inferiores en deportes de equipo. Y contará con: presentación, artículos científicos, material didáctico y calculadoras para evaluar el control neuromuscular.
Lecturer
Prof. Aldo Alfonso Vasquez Bonilla, MScUniversidad de Extremadura
Certification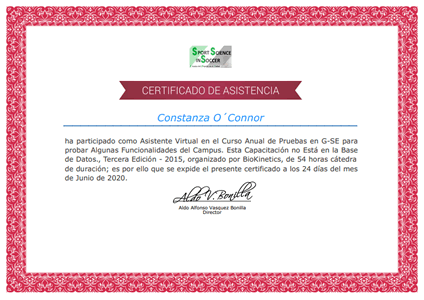 Certificado Final de Asistencia
Sport Science IN Soccer
Digital Certificate
Este certificado especifica que un alumno ha asistido a una capacitación en particular. Se incluyen los siguientes datos: nombres y apellidos del alumno, nombre de la capacitación, cantidad de horas cátedra y nombre de la organización que certifica.
completely online

4 lecture hours
Scientific Supports

Grupo de Avances en Entrenamiento Deportivo & Acondicionamiento Físico. Universidad de Extremadura.
Syllabus (4 lecture hours)
If you want to know the complete syllabus, request more information in this form.
Course
4 lecture hours
12/09/2020 ↔ 12/10/2020
Taller Evaluación del Control Neuro-Muscular en Deportes de Equipo
Prof. Aldo Alfonso Vasquez Bonilla, MSc