Taller de Gestión Deportiva Local

Organizer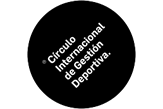 Círculo Internacional de Gestión Deportiva
Durante la realización de este taller tendrás la oportunidad de conocer con la ayuda de reconocidos profesionales del sector, todos los aspectos determinantes de la Gestión deportiva a nivel "local" orientando todas las acciones al diseño de una planificación estratégica que sirva de base a la actuación del gobierno local en materia de deporte.
Lecturers
Juan Luis Navarro Imberlón
felipe pascual garrido
Certification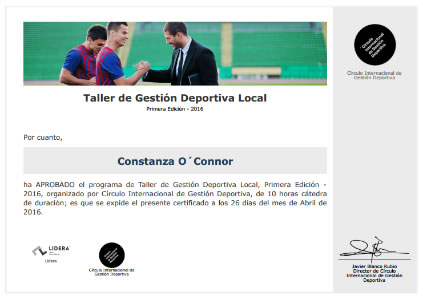 Certificado Final de Asistencia
Círculo Internacional de Gestión Deportiva
Digital Certificate
Este certificado especifica que un alumno ha asistido a una capacitación en particular. Se incluyen los siguientes datos: nombres y apellidos del alumno, nombre de la capacitación, cantidad de horas cátedra y nombre de la organización que certifica.
completely online

10 lecture hours
Scientific Supports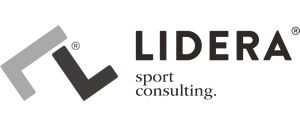 Lidera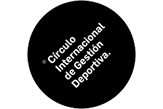 Círculo Internacional de Gestión Deportiva
Syllabus (10 lecture hours)
If you want to know the complete syllabus, request more information in this form.
Course
10 lecture hours
06/02/2016 ↔ 06/09/2016
Taller de Gestión Deportiva Local
felipe pascual garrido, Juan Luis Navarro Imberlón