Webinar de Gestión Deportiva, la Nueva Profesión

Organizer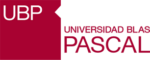 Universidad Blas Pascal
La demanda de las actividades deportivas, el aumento constante de participantes con la intención de mejorar la calidad de vida, la competencia, la necesidad de innovar de en la prestación de los servicios ofrecidos, y las exigencias de la competición requiere un abordaje estratégico en la formación y desarrollo del Dirigente Deportivo.
Es imperioso contar con Dirigentes que sean capaces de proponer y articular distintos objetivos, definir estrategias e implementar una planificación orientada a mejorar la gestión y administración deportiva.
Lecturer
Lic. Daniel Di DonatoUniversidad Blas Pascal
completely online

5 lecture hours
Syllabus (5 lecture hours)
If you want to know the complete syllabus, request more information in this form.
Course
5 lecture hours
02/26/2015 ↔ 02/27/2015
Webinar de Gestión Deportiva, la Nueva Profesión
Lic. Daniel Di Donato