Webinar: Hígado Sano, Hígado Enfermo. Repercusiones de la Patología y Abordaje Nutricional

Organizer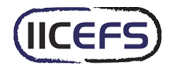 Instituto Internacional de Ciencias del Ejercicio Físico y Salud
Webinar a precio especial debido a la situación actual por COVID-19. #Yomequedoencasa
El hígado es uno de los órganos más grandes e importantes del cuerpo que desarrolla un papel fundamental en el metabolismo de nutrientes y en el equilibrio energético. Es relevante como sistema de detoxificación y actúa como elemento de control en la entrada de agentes nocivos. Sin embargo, a pesar de su repercusión sobre la salud parece ser el gran olvidado.
Por ello, en este webinar se abordará la funcionalidad e importancia del hígado en el estado de salud y se hará un recorrido por la principales patologías que sufre y su repercusión sobre el organismo, ofreciéndose una visión del mismo desde la nutrición.
Lecturer
Lic. Laura Sánchez GuillénUniversidad de Alicante
Certification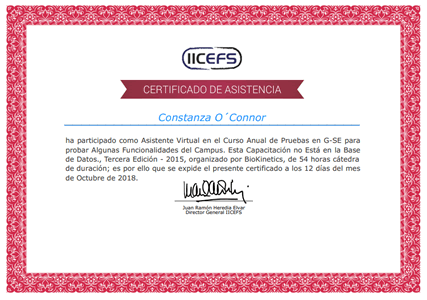 Certificado Final de Asistencia
Instituto Internacional de Ciencias del Ejercicio Físico y Salud
Digital Certificate
Este certificado especifica que un alumno ha asistido a una capacitación en particular. Se incluyen los siguientes datos: nombres y apellidos del alumno, nombre de la capacitación, cantidad de horas cátedra y nombre de la organización que certifica.
completely online

8 lecture hours
Scientific Supports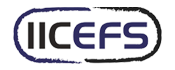 Instituto Internacional de Ciencias del Ejercicio Físico y Salud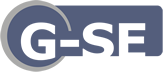 G-SE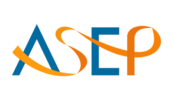 American Society of Exercise Physiologists
Syllabus (8 lecture hours)
If you want to know the complete syllabus, request more information in this form.
Course
8 lecture hours
04/18/2020 ↔ 04/18/2020
Webinar: Hígado Sano, Hígado Enfermo. Repercusiones de la Patología y Abordaje Nutricional
Lic. Laura Sánchez Guillén

información de primera, me encanto el webinar

HOLA... EXCELENTE LA EXPOSICIÓN DE LAURA, MUY DETALLADA, PRECISA Y CLARA A LA VEZ!!!. TOTALMENTE RECOMENDABLE SALUDOS!!!

Excelente ponencia, material de gran valor para seguir aprendiendo y siempre estar actualizado.