International Course on Radial Pressure Waves in Aesthetics and Cosmiatry

Organizer

Dr. Daniel Moya & Dr. Karsten Knobloch
The use of mechanotransduction has opened a new dimension in the therapeutic approach to musculoskeletal, urological and neurological pathology for more than 20 years. Aesthetics and cosmiatry do not escape this explosion of interest regarding the subject.
In many cases, professionals incorporate new equipment but without having all the information based on scientific evidence. This impedes getting the full performance of the method and exposes them to poor results and complications.
Two renowned international specialists in the medical use of shockwaves and radial pressure waves come together to provide a course on the use of radial pressure waves in aesthetics and cosmiatry.
Dr. Karsten Knobloch is the current president of the German Shockwave Society and is a renowned sports injury surgeon. Dr. Daniel Moya is a trauma doctor, past president of the International Society for Medical Shockwave Treatment and has 20 years of experience with the method.
The program will include not only the basic physical and biological concepts, but also the most current therapeutic indications. The indications, contraindications, how to avoid complications and the most accepted treatment protocols will be analyzed.
Lecturers
Dr. Daniel MoyaEx presidente de la Sociedad Latinoamericana de Hombro y Codo - Presidente ONLAT
Dr. Karsten KnoblochSportPraxis - Hannover, Germany
Target Audience
Kinesiologhists
Aestheticians
Beauty Therapists
Certification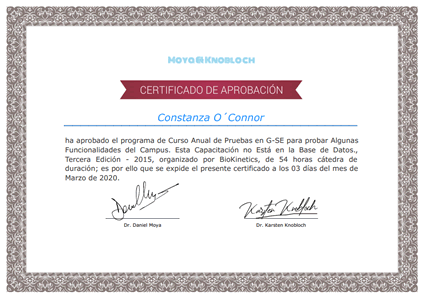 Certificado Final de Aprobación
Dr. Daniel Moya & Dr. Karsten Knobloch
Digital Certificate
Este certificado especifica que un alumno ha realizado todas las evaluaciones y ha aprobado una capacitación en particular. Se incluyen los siguientes datos: nombres y apellidos del alumno, nombre de la capacitación, cantidad de horas cátedra y nombre de la organización que certifica.
completely online

10 lecture hours
Scientific Supports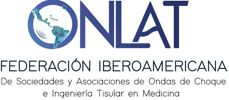 Federación Iberoamericana de Sociedades y Asociaciones de Ondas de Choque en Medicina e Ingeniería Tisular

International Society for Medical Shockwave Treatment
Syllabus (10 lecture hours)
If you want to know the complete syllabus, request more information in this form.
Module 1
5 lecture hours
05/13/2021 ↔ 06/14/2021
Physical and biological principles
Dr. Daniel Moya
Indications and contraindications
Dr. Daniel Moya
Principles of application of radial pressure waves
Dr. Daniel Moya
Cellulite
Dr. Karsten Knobloch
Module 2
5 lecture hours
06/14/2021 ↔ 07/12/2021
Anti-aging
Dr. Karsten Knobloch
Lymphedema
Dr. Karsten Knobloch
Lipedema
Dr. Karsten Knobloch
Scars
Dr. Karsten Knobloch
Complications
Dr. Daniel Moya