Introducción a la ejercitación del Suelo Pélvico en el Post Parto

Organizer

Embarazo Activo
Este webinar les prorcionará más herramientas para una mejor ejercitación del suelo pélvico durante el post parto. Previo marco teórico, se hablará de ejercicios de reconocimiento y los más recomendados para una recuperación post parto adecuada.
Lecturers
Lic. Ainhoa velascouniversidad de Barcelona
Lic. Mariela VillarUniversidad de Buenos Aires, Universidad de La Plata
Certification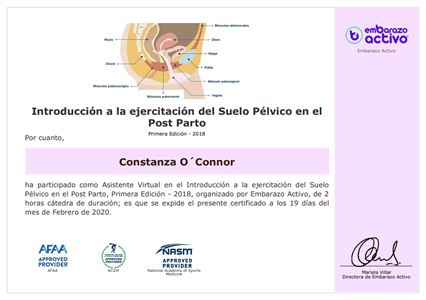 Certificado Final de Asistencia
Embarazo Activo
Digital Certificate
Este certificado especifica que un alumno ha asistido a una capacitación en particular. Se incluyen los siguientes datos: nombres y apellidos del alumno, nombre de la capacitación, cantidad de horas cátedra y nombre de la organización que certifica.
completely online

2 lecture hours
Scientific Supports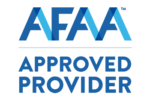 Athletics and Fitness Association of America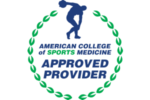 American College of Sports Medicine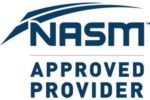 National Academy of Sports Medicine
Syllabus (2 lecture hours)
If you want to know the complete syllabus, request more information in this form.
Course
2 lecture hours
11/06/2018 ↔ 11/06/2018
Introducción a la ejercitación del Suelo Pélvico en el Post Parto
Lic. Ainhoa velasco, Lic. Mariela Villar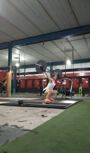 He aprendido muchísimo con este webinar Muy fácil de seguir y entender

Se queda corta l información

EXCELENTE

excelente

muy buena formacion