Webinar de Modelo de Planificación Para Deportes Individuales y Colectivos

Organizer

Mundo Entrenamiento
En la presente webinar, el Dr. Antonio Bores Cerezal hablará sobre una propuesta metodológica para poder aplicar tanto en deportes colectivos como individuales a la hora de realizar nuestra periodización y planificación del entrenamiento en función de las demandas fisiológicas o tácticas de nuestros deportistas o equipo.
A través de este modelo de planificación buscamos acércanos lo máximo posible a la individualización del entrenamiento y sobre todo a tener un mayor control sobre todo lo que nuestro deportista o colectivo lleve a cabo en su proceso de entrenamiento propiamente dicho.
Lecturer
Antonio Jesus Bores CerezalUniversidad Europea del Atlantico
completely online

5 lecture hours
Scientific Supports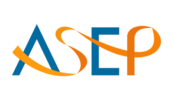 American Society of Exercise Physiologists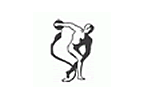 Asociación Argentina de Medicina del Deporte y Ciencias del Ejercicio

Secretaría de Deporte, Educación Física y Recreación de la Nación Argentina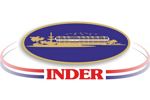 Instituto Nacional de Deportes, Educación Física y Recreación
Syllabus (5 lecture hours)
If you want to know the complete syllabus, request more information in this form.
Course
5 lecture hours
04/15/2015 ↔ 04/15/2015
Webinar de Modelo de Planificación Para Deportes Individuales y Colectivos
Antonio Jesus Bores Cerezal

es un honor y oportunidad academica y experiencia interesante tener capacitaciones por los expertos