Movimientos Gimnásticos en Entrenamiento Funcional

Organizer

Physical Training and Sport
En esta ponencia se desarrollara la metodología apropiada para el aprendizaje, la enseñanza y la corrección de los movimientos y habilidades gimnásticas. Además de como, cuando y porque aplicarlos al entrenamiento funcional de alta intensidad.
-Aprendizaje, enseñanza y correcciones de:
A.Pull Ups y variantes.
B.Dips y variantes.
C.Muscles ups y variantes
D.Hand stand Hold y variantes
Lecturer
Alejandro Viedma MoralesUniversity Of Wales
Certification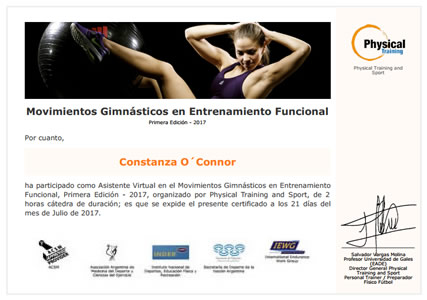 Certificado Final de Asistencia
Physical Training and Sport
Digital Certificate
Este certificado especifica que un alumno ha asistido a una capacitación en particular. Se incluyen los siguientes datos: nombres y apellidos del alumno, nombre de la capacitación, cantidad de horas cátedra y nombre de la organización que certifica.
completely online

2 lecture hours
Syllabus (2 lecture hours)
If you want to know the complete syllabus, request more information in this form.
Course
2 lecture hours
09/01/2017 ↔ 09/01/2017
Movimientos Gimnásticos en Entrenamiento Funcional
Alejandro Viedma Morales, Alejandro Viedma Morales

buena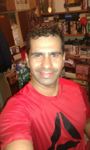 Un curso Muy Excelente, como siempre, Disertantes Excepcionales