Obesidad: ¿Fuerza? ¿Resistencia? de la Ciencia a la Práctica

Organizer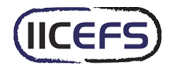 Instituto Internacional de Ciencias del Ejercicio Físico y Salud
En la actualidad parece existir una tendencia a recomendar el entrenamiento de fuerza en obesidad.
¿Cuáles son las evidencias disponibles para tal recomendación? ¿Realmente se pueden considerar eficaces para alcanzar el objetivo con esta población?
¿En qué lugar se situaría el entrenamiento de la resistencia? ¿Son más adecuados los métodos continuos o los fraccionados -tipo HIT-?
En el presente webinar se abordará el problema de la obesidad desde una perspectiva crítica y se desarrollarán nuevos planteamientos en base a las más recientes líneas de investigación. Además se dará una visión "aplicada" a dicha información, es decir, situándonos en todo momento ante las distintas realidades que afrontan los profesionales que intervienen con este tipo de población.
Lecturer
Prof. Juan Ramón Heredia ElvarInstituto Internacional Ciencias Ejercicio Físico y Salud
Certification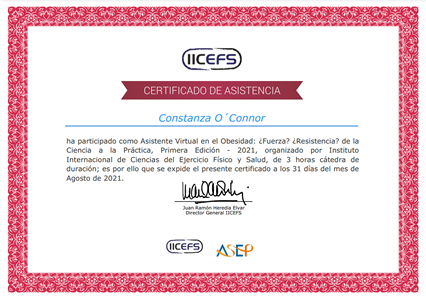 Certificado Final de Asistencia
Instituto Internacional de Ciencias del Ejercicio Físico y Salud
Digital Certificate
Este certificado especifica que un alumno ha asistido a una capacitación en particular. Se incluyen los siguientes datos: nombres y apellidos del alumno, nombre de la capacitación, cantidad de horas cátedra y nombre de la organización que certifica.
completely online

3 lecture hours
Scientific Supports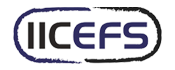 Instituto Internacional de Ciencias del Ejercicio Físico y Salud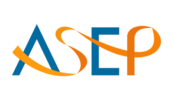 American Society of Exercise Physiologists
Syllabus (3 lecture hours)
If you want to know the complete syllabus, request more information in this form.
Course
3 lecture hours
10/18/2021 ↔ 10/18/2021
Obesidad: ¿Fuerza? ¿Resistencia? de la Ciencia a la Práctica
Prof. Juan Ramón Heredia Elvar