Webinar de Planificación y Puesta a Punto de Natación en Triatlón

Organizer

NSCA Spain
En este webinar se analizará la planificación y puesta a punto de la fase acuática en Triatlón
Lecturer
Lic. Fernando Zarzosa Alonso, MDUniversidad da Coruña
Certification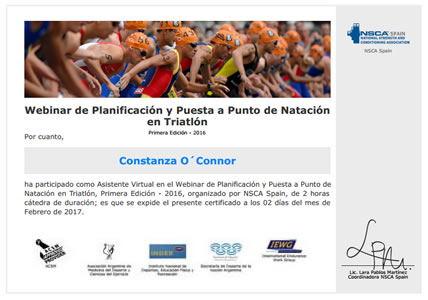 0.4 CEU
NSCA Spain
Digital Certificate
Los alumnos que participen y que estén certificados por NSCA obtendrán 0.4 CEU en su proceso de recertificacion.
completely online

2 lecture hours
Scientific Supports

NSCA Spain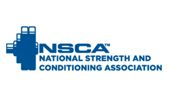 National Strength and Conditioning Association
Syllabus (2 lecture hours)
If you want to know the complete syllabus, request more information in this form.
Course
2 lecture hours
10/19/2016 ↔ 10/19/2016
Webinar de Planificación y Puesta a Punto de Natación en Triatlón
Lic. Fernando Zarzosa Alonso, MD

Gratificante

EXCELENTE

Es un excelente método de estudio ademas de contar con excelentes profesionales al servicio de todos aquellos que deseamos progresar en el mundo de la preparación física y el deporte.