Curso de Softwares para la Periodización y el Control Del Entrenamiento
Organizer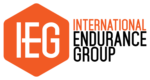 International Endurance Group
El "Curso de Softwares para la Periodización y el Control Del Entrenamiento" es el tercero de una serie de tres cursos/módulos que componen la certificación la certificación IEWG "Especialista en Periodización Aplicada a los Deportes de Endurance" que otorga el International Endurance Work Group con el aval del American College of Sports Medicine, entre otros (ver sección Avales – Auspicios).
Los alumnos que se inscriban de forma individual a este curso recibirán:
Acceso gratuito a Endurance Tool durante todo desarrollo de este curso en concreto.
Suscripción gratuita a Endurance Tool durante 1 mes posterior a la finalización del curso (hasta 10 atletas).
Lecturers
Carlos Sanchis Sanz, PhDUniversidad Católica de Valencia
Lic. Víctor Valldecabres Torres
Maximiliano Abrutsky
Lic. Facundo AhumadaInternational Endurance Group
Target Audience
Licenciados/Graduados en Ciencias del Deporte.
Entrenadores Deportivos de cualquier modalidad de resistencia.
Especialistas en el entrenamiento de deportes de resistencia con formación no universitaria.
Kinesiólogos
Otros especialistas en áreas relacionadas con el deporte de resistencia.
Certifications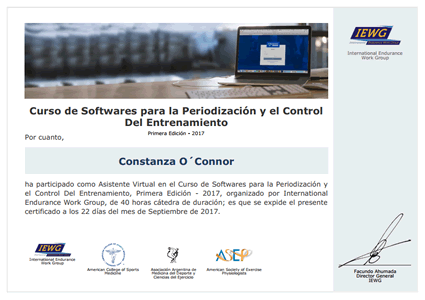 Certificado de Aprobación - Softwares para la Periodización
International Endurance Group
Digital Certificate
Este certificado especifica que un alumno ha realizado todas las evaluaciones y ha aprobado una capacitación en particular. Se incluyen los siguientes datos: nombres y apellidos del alumno, nombre de la capacitación, cantidad de horas cátedra y nombre de la organización que certifica.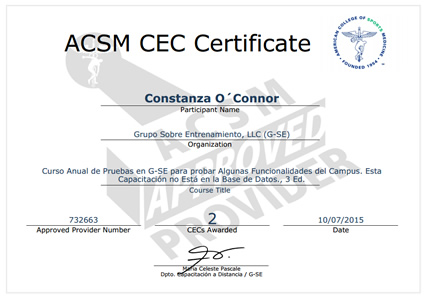 ACSM CEC Certificate
American College of Sports Medicine
Digital Certificate
Certificado provisto por el Colegio Americano de Medicina del Deporte (ACSM) para otorgar Créditos de Educación Continua (CECs) a quienes a quienes sean ACSM Certified Personal Trainers, ACSM Certified Group Exercise Instructors, ACSM Certified Exercise Physiologists o tengan otro certificado otorgado por ACSM.
completely online

40 lecture hours
Scientific Supports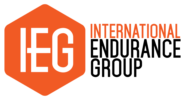 International Endurance Group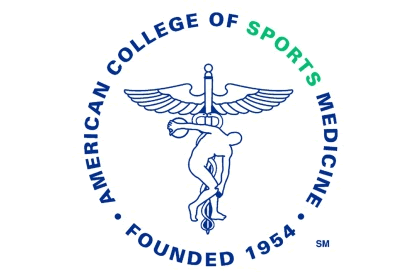 American College of Sports Medicine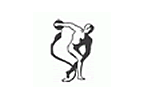 Asociación Argentina de Medicina del Deporte y Ciencias del Ejercicio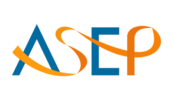 American Society of Exercise Physiologists
Syllabus (40 lecture hours)
If you want to know the complete syllabus, request more information in this form.
Course
40 lecture hours
11/26/2017 ↔ 12/21/2017
Softwares especializados para el control y periodización de la carga de entrenamiento
Lic. Víctor Valldecabres Torres, Carlos Sanchis Sanz, PhD
Aplicaciones prácticas mediante herramientas tecnológicas. Utilización del software IEWG ENDURANCE TOOL
Lic. Facundo Ahumada, Maximiliano Abrutsky