Taller de Actualización en Fisiología del Ejercicio

Organizer

DBSS INTERNATIONAL
Este taller provee un marco actualizado de las respuestas fisiológicas y metabólicas a la práctica de ejercicio agudo y crónico, con un enfoque en temas selectos de la fisiología del ejercicio. El tratamiento exhaustivo de los tópicos estará impulsado por aplicaciones prácticas en diferentes deportes que le permitirán al participante comprender, aplicar y analizar variables/fenómenos en distintos campos deportivos.
El Taller de Actualización en Fisiología del Ejercicio comprende seis grandes módulos que examinan el Músculo Esquelético, Bioenergética, Oxígeno, Calor & Fluidos, Fatiga y, finalmente, el Componente Genético en el contexto del ejercicio y rendimiento deportivo.
Lecturers
Prof. Diego A. Bonilla OcampoResearch Division, DBSS INTERNATIONAL
Mg. Camila Gho BritoUmayor, U de Chile, U Andres Bello
completely online

25 lecture hours
Scientific Supports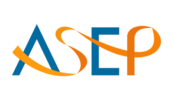 American Society of Exercise Physiologists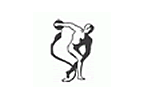 Asociación Argentina de Medicina del Deporte y Ciencias del Ejercicio

Secretaría de Deporte, Educación Física y Recreación de la Nación Argentina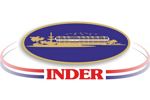 Instituto Nacional de Deportes, Educación Física y Recreación
Syllabus (25 lecture hours)
If you want to know the complete syllabus, request more information in this form.
Course
25 lecture hours
06/22/2015 ↔ 06/27/2015
Taller de Actualización en Fisiología del Ejercicio
Prof. Diego A. Bonilla Ocampo, Mg. Camila Gho Brito