Taller de Entrenamiento de la Fuerza Explosiva

Organizer

BioKinetics
Generalmente solemos escuchar a ciertos entrenadores hablar sobre los "ejercicios que se adaptan o no a ley de Hill, sobre ejercicios generan mayores niveles de fuerza potencia que otros"; también solemos escuchar que realizando intermitentes neuromusculares se mejora la resistencia a la fuerza potencia, en fin….Trataremos de darle un verdadero sustento científico a todo esto y además, abordaremos desde lo práctico el entrenamiento de esta manifestación "La Fuerza Explosiva".
Lecturers
Mg. Marcelo Bolognese
Mg. Sebastián Del RossoCentro de Investigaciones en Nutrición Humana, Escuela de Nutrición, Facultad de Ciencias Médicas, Universidad Nacional de Córdoba
Certification
Certificado Final de Asistencia
BioKinetics
Digital Certificate
Descripción
completely online

20 lecture hours
Scientific Supports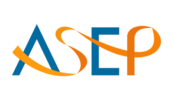 American Society of Exercise Physiologists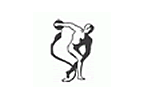 Asociación Argentina de Medicina del Deporte y Ciencias del Ejercicio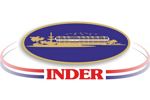 Instituto Nacional de Deportes, Educación Física y Recreación

Secretaría de Deporte, Educación Física y Recreación de la Nación Argentina
Syllabus (20 lecture hours)
If you want to know the complete syllabus, request more information in this form.
Course
20 lecture hours
11/02/2015 ↔ 11/08/2015
Taller de Entrenamiento de la Fuerza Explosiva
Mg. Marcelo Bolognese, Mg. Sebastián Del Rosso

Todas las capacitaciones han sido muy buenas, el único problema es los presentado cunado un quiere descargas las videoconferencias.