Taller de Programación y Confección Entrenamientos de Hipertrofia

Organizer

Physical Training and Sport
Este taller tiene como objetivo  que el alumno sepa por un lado confeccionar una sesión de hipertrofia utilizando las distintas variables de programación.  Y por otro lado saber incorporarlo dentro de un macro ciclo. 
Lecturer
Prof. Salvador Vargas MolinaEADE-University of Wales Trinity Saint David
completely online

10 lecture hours
Scientific Supports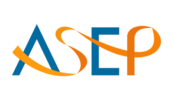 American Society of Exercise Physiologists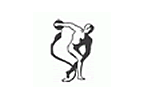 Asociación Argentina de Medicina del Deporte y Ciencias del Ejercicio

Secretaría de Deporte, Educación Física y Recreación de la Nación Argentina

Approved Provider for the American College of Sports Medicine
Syllabus (10 lecture hours)
If you want to know the complete syllabus, request more information in this form.
Course
10 lecture hours
08/10/2015 ↔ 08/21/2015
Taller de Programación y Confección Entrenamientos de Hipertrofia
Prof. Salvador Vargas Molina