Taller de Scouting y Video Análisis en Fútbol

Organizer

Physical Training and Sport
Durante la realización de este taller el alumno tendrá la oportunidad de adquirir conocimientos teóricos sobre Scouting y video análisis en el futbol. Una vez adquiridos los conocimientos básicos teóricos, se desarrollaran varias prácticas donde el alumno tendrá la oportunidad  de conocer el funcionamiento de varios software específicos de video análisis, características y posibles aplicaciones al mundo del futbol.
Lecturer
Prof. José Luis López BecerraFederación Española de Balonmano
Scientific Supports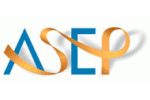 American Society of Exercise Physiologists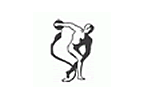 Asociación Argentina de Medicina del Deporte y Ciencias del Ejercicio

Secretaría de Deporte, Educación Física y Recreación de la Nación Argentina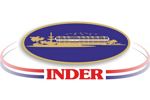 Instituto Nacional de Deportes, Educación Física y Recreación
Syllabus (10 lecture hours)
If you want to know the complete syllabus, request more information in this form.
Course
10 lecture hours
09/28/2015 ↔ 10/09/2015
Taller de Scouting y Video Análisis en Fútbol
Prof. José Luis López Becerra