Taller de Step

Organizer

Physical Training and Sport
Durante la realización de este taller el alumno tendrá la oportunidad de adquirir los conocimientos necesarios para poder realizar de la forma adecuada, una sesión de aeróbic o step. En definitiva, con el curso se obtendrán las pautas necesarias para poder desarrollar sesiones de aeróbic-step usando la metodología y los ejercicios más apropiados al nivel de los alumnos. Además aprenderá a diseñar sesiones de nivel básico, intermedio y avanzado, así como, la adaptación de estas a distintas poblaciones especiales.
completely online

10 lecture hours
Scientific Supports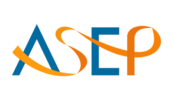 American Society of Exercise Physiologists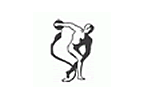 Asociación Argentina de Medicina del Deporte y Ciencias del Ejercicio

Secretaría de Deporte, Educación Física y Recreación de la Nación Argentina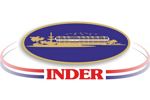 Instituto Nacional de Deportes, Educación Física y Recreación
Syllabus (10 lecture hours)
If you want to know the complete syllabus, request more information in this form.
Course
10 lecture hours
08/17/2015 ↔ 08/28/2015
Taller de Step
Prof. Lidia Lasso