Taller Teórico Práctico de Entrenamiento de la Flexibilidad

Organizer

BioKinetics
Presentamos el Taller Teórico-Práctico de Flexibilidad, con el propósito de proveer a los alumnos de sustento científico y herramientas prácticas-metodológicas, para un abordaje integral en el entrenamiento planteado a nuestro alumno
Certification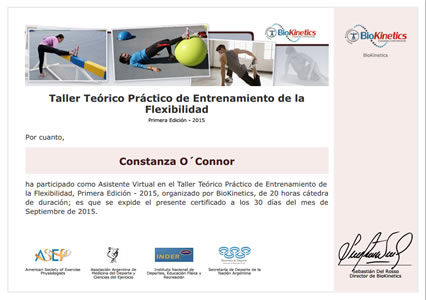 Certificado Final de Asistencia
BioKinetics
Digital Certificate
Descripción
completely online

20 lecture hours
Scientific Supports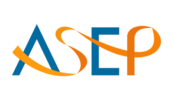 American Society of Exercise Physiologists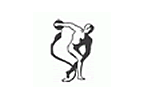 Asociación Argentina de Medicina del Deporte y Ciencias del Ejercicio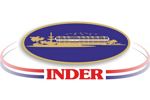 Instituto Nacional de Deportes, Educación Física y Recreación

Secretaría de Deporte, Educación Física y Recreación de la Nación Argentina
Syllabus (20 lecture hours)
If you want to know the complete syllabus, request more information in this form.
Course
20 lecture hours
11/30/2015 ↔ 12/06/2015
Taller Teórico Práctico de Entrenamiento de la Flexibilidad
Mg. Marcelo Bolognese

Es una excelente opción para los profesionales que desean especializarse y que debido a sus horarios laborales no pueden asistir a una institución de manera regular. Los profesores están altamente capacitados y tienen gran disposición, despejan las dudas ya sea en los webinars o por medios electrónicos escritos.