Tecnología Deportiva y Nutricional Aplicada a la Pérdida de Peso

Organizer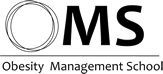 Obesity Management School
Los monitores de actividad física portátiles (Wearable physical activity monitors) son cada vez más populares y ofrecen la oportunidad para que un gran número de personas supervisen por sí mismas las conductas de actividad física.
Los entrenadores personales, médicos y nutricionistas pueden y deben utilizar estas tecnologías para mejorar la salud de sus clientes o pacientes. Sin embargo, nadie te enseña cuáles son las mejores metodologías para utilizar estas herramientas o cómo incluirlas en las planificaciones de entrenamiento.
Obesity Management School te ofrece un webinar, donde el Dr Butragueño, con más de 10 años de experiencia en el uso de tecnología aplicada a la pérdida de peso, nos dará las pautas, consejos y plantillas más interesantes para utilizar estos Wearables.
Lecturer
Dr. Javier Butragueño RevengaCoordinador de Ejercicio y Obesidad en la Sociedad Española para el Estudio de la Obesidad. Universidad Politécnica de Madrid.
Certification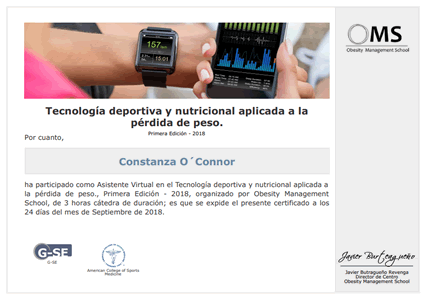 Certificado Final de Asistencia
Obesity Management School
Digital Certificate
Este certificado especifica que un alumno ha asistido a una capacitación en particular. Se incluyen los siguientes datos: nombres y apellidos del alumno, nombre de la capacitación, cantidad de horas cátedra y nombre de la organización que certifica.
completely online

3 lecture hours
Scientific Supports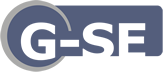 G-SE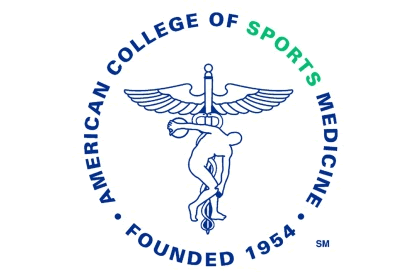 American College of Sports Medicine
Syllabus (3 lecture hours)
If you want to know the complete syllabus, request more information in this form.
Course
3 lecture hours
11/10/2018 ↔ 11/10/2018
Tecnología Deportiva y Nutricional Aplicada a la Pérdida de Peso
Dr. Javier Butragueño Revenga