VIII Simposio de Actualización en Entrenamiento de la Fuerza

Organizer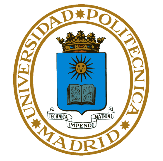 Universidad Politécnica de Madrid
Un nuevo año nos damos cita en la Facultad de Ciencias de la Actividad Física y del Deporte-INEF. Este año trataremos temas sobre la prescripción de ejercicio en poblaciones especiales. Intentaremos enfrentarnos de manera humilde y ordenada a preguntas como ¿quién debe prescribir el ejercicio en personas con patología?, ¿cómo prescribir el ejercicio cuando una patología es crónica?, ¿cómo prepararse para poder formar parte de un equipo multidisciplinar real y funcional? y ¿qué equipos e instituciones existen en España que puedan ayudar a los entrenadores y al personal sanitario para prescribir ejercicio?
Lecturers
Pedro J. Benito PeinadoUniversidad Politécnica de Madrid
Per AagaardUniversity of Southern Denmark
Per A Tesch
Alejandro Lucia
Certification
Certificado Final de Asistencia
Universidad Politécnica de Madrid
Digital Certificate
Este certificado especifica que un alumno ha asistido a una capacitación en particular. Se incluyen los siguientes datos: nombres y apellidos del alumno, nombre de la capacitación, cantidad de horas cátedra y nombre de la organización que certifica.
completely online

14 lecture hours
Scientific Supports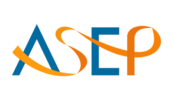 American Society of Exercise Physiologists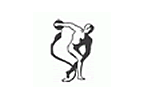 Asociación Argentina de Medicina del Deporte y Ciencias del Ejercicio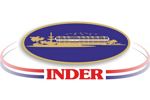 Instituto Nacional de Deportes, Educación Física y Recreación

Secretaría de Deporte, Educación Física y Recreación de la Nación Argentina
Syllabus (14 lecture hours)
If you want to know the complete syllabus, request more information in this form.
Course
14 lecture hours
12/10/2015 ↔ 12/11/2015
Comunicaciones orales
Pedro J. Benito Peinado
Mesa redonda sobre trabajo interdisciplinar en la prescripción del ejercicio + Comunicaciones orales (segunda sesión)
Pedro J. Benito Peinado
Sarcopenia and muscle atrofhy with aging
Per Aagaard
Comunicaciones orales
Pedro J. Benito Peinado
Effects of resistance training exercise on skeletal muscle and neural functions in healthy and injured individuals
Per A Tesch
Mesa redonda sobre competencias en la prescripción de la actividad física
Pedro J. Benito Peinado
Entrenamiento de fuerza en el ámbito hospitalario
Alejandro Lucia