Webinar de Bases del Entrenamiento con Máscaras de Hipoxia

Organizer

Physical Training and Sport
Aprenderás las bases y conceptos generales del entrenamiento con máscaras de hipoxia, así como las principales adaptaciones, evidencias científicas y diferencias respecto a la hipoxia por altura.
Lecturers
Lic. Javier González Fernández
Alejandro Viedma MoralesUniversity Of Wales
completely online

5 lecture hours
Scientific Supports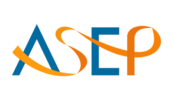 American Society of Exercise Physiologists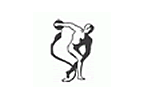 Asociación Argentina de Medicina del Deporte y Ciencias del Ejercicio

Secretaría de Deporte, Educación Física y Recreación de la Nación Argentina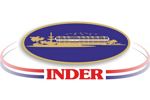 Instituto Nacional de Deportes, Educación Física y Recreación
Syllabus (5 lecture hours)
If you want to know the complete syllabus, request more information in this form.
Course
5 lecture hours
04/22/2015 ↔ 04/22/2015
Webinar de Bases del Entrenamiento con Máscaras de Hipoxia
Lic. Javier González Fernández, Alejandro Viedma Morales