Webinar de Entrenamiento de Fuerza con Tecnología Inercial – de la Estación Espacial Internacional al Hospital

Organizer

NSCA Spain
En este Webinar se explicará el trasfondo científico del entrenamiento de fuerza con tecnología inercial, explicando las ventajas frente a otros métodos de entrenamiento. Además, se describirán diferentes aplicaciones de este método de entrenamiento, desde trabajo en ingravidez hasta su utilización en pacientes con ictus, pasando por el alto rendimiento y la prevención de lesiones.
Lecturer
Rodrigo Fernandez Gonzalo
Certification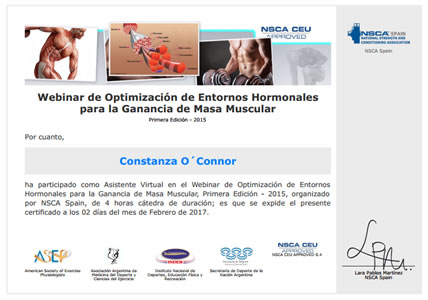 0.4 CEU
NSCA Spain
Digital Certificate
Los alumnos que participen y que estén certificados por NSCA obtendrán 0.4 CEU en su proceso de recertificacion.
completely online

5 lecture hours
Scientific Supports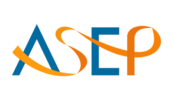 American Society of Exercise Physiologists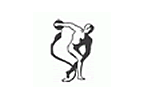 Asociación Argentina de Medicina del Deporte y Ciencias del Ejercicio

Secretaría de Deporte, Educación Física y Recreación de la Nación Argentina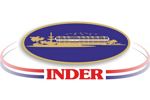 Instituto Nacional de Deportes, Educación Física y Recreación
Syllabus (5 lecture hours)
If you want to know the complete syllabus, request more information in this form.
Course
5 lecture hours
03/23/2015 ↔ 03/23/2015
Webinar de Entrenamiento de Fuerza con Tecnología Inercial – de la Estación Espacial Internacional al Hospital
Rodrigo Fernandez Gonzalo

Buena ponencia, para conocer en que punto está la tecnología inercial, y con ganas de saber más sobre este tipo de entrenamiento.

Capacitación muy interessante del punto de vista académico.