Webinar de Entrenamiento del Triatlón. Conocimientos Técnicos de los Deportes que lo Componen, Ejemplificación sobre Entrenamientos y Planes de Entrenamiento Personalizados

Organizer

Physical Training and Sport
Queremos hacer, en este primer nivel un recorrido sobre el conocimiento del triatlón, reglamento y distancias, conocimientos técnico – tácticos de los deportes que lo componen.
Hablaremos de ejercicios para desarrollar de forma óptima los músculos en cada una de las sesiones, ejemplo prácticos sobre planes de entrenamiento y sesiones reales de deportistas con diferentes niveles.
Lecturer
Prof. Joaquín Morente MorenteUniversidad Málaga
Scientific Supports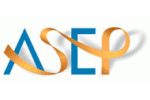 American Society of Exercise Physiologists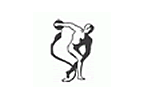 Asociación Argentina de Medicina del Deporte y Ciencias del Ejercicio

Secretaría de Deporte, Educación Física y Recreación de la Nación Argentina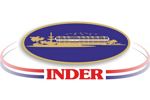 Instituto Nacional de Deportes, Educación Física y Recreación
Syllabus (5 lecture hours)
If you want to know the complete syllabus, request more information in this form.
Course
5 lecture hours
01/28/2015 ↔ 01/28/2015
Webinar de Entrenamiento del Triatlón. Parte 1. Conocimientos Técnicos de los Deportes que lo Componen, Ejemplificación sobre Entrenamientos y Planes de Entrenamiento Personalizados
Prof. Joaquín Morente Morente