Webinar de Entrenamiento en Condiciones Ambientales Especiales (Altitud, Frio y Calor Extremo)

Organizer

Physical Training and Sport
Durante la realización de esta conferencia el alumno tendrá la oportunidad de conocer las respuestas fisiológicas del organismo del deportista ante situaciones ambientales especiales, haciendo especial hincapié en el análisis de las adaptaciones a la altitud y a situaciones de frio calor extremo y las posibles repercusiones sobre el rendimiento del deportista durante su proceso de entrenamiento.
Lecturer
Prof. Antonio Moreno Campos
Certification
Certificado Final de Asistencia
Physical Training and Sport
Digital Certificate
Este certificado especifica que un alumno ha asistido a una capacitación en particular. Se incluyen los siguientes datos: nombres y apellidos del alumno, nombre de la capacitación, cantidad de horas cátedra y nombre de la organización que certifica.
completely online

5 lecture hours
Scientific Supports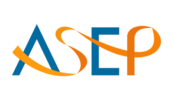 American Society of Exercise Physiologists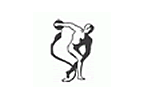 Asociación Argentina de Medicina del Deporte y Ciencias del Ejercicio

Secretaría de Deporte, Educación Física y Recreación de la Nación Argentina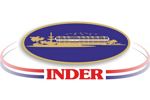 Instituto Nacional de Deportes, Educación Física y Recreación
Syllabus (5 lecture hours)
If you want to know the complete syllabus, request more information in this form.
Course
5 lecture hours
12/11/2014 ↔ 11/11/2014
Webinar de Entrenamiento en Condiciones Ambientales Especiales (Altitud, Frio y Calor Extremo)
Prof. Antonio Moreno Campos