Webinar de Entrenamiento Oclusivo e Hipertrofia Muscular

Organizer

NSCA Spain
El webinario pretende proporcionar a los asistentes un conocimiento de base sobre el entrenamiento oclusivo, así como unas directrices básicas para el entrenamiento y la seguridad, que le permitan comenzar a entrenar con oclusión al finalizar el webinario.
Lecturer
Dr. Juan Martín HernándezValladolid
Certification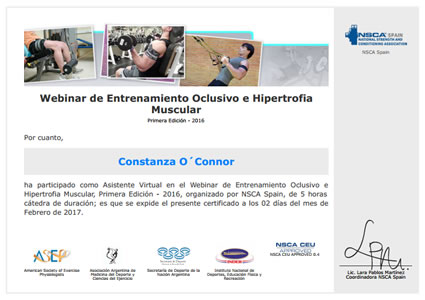 0.4 CEU
NSCA Spain
Digital Certificate
Los alumnos que participen y que estén certificados por NSCA obtendrán 0.4 CEU en su proceso de recertificacion.
completely online

5 lecture hours
Scientific Supports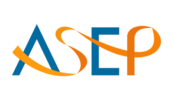 American Society of Exercise Physiologists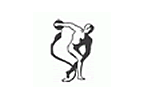 Asociación Argentina de Medicina del Deporte y Ciencias del Ejercicio

Secretaría de Deporte, Educación Física y Recreación de la Nación Argentina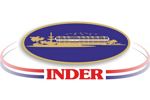 Instituto Nacional de Deportes, Educación Física y Recreación

NSCA CEU APPROVED 0.4
Syllabus (5 lecture hours)
If you want to know the complete syllabus, request more information in this form.
Course
5 lecture hours
09/06/2016 ↔ 09/06/2016
Webinar de Entrenamiento Oclusivo e Hipertrofia Muscular
Dr. Juan Martín Hernández

Muy experiencia en este webinar muy satisfactoria el docente bien preparado con mucha disposición .

exelente presentacion, tal vez no pude tomarla presencial, pero quedo claro muchas dudas ojala saquen la certificacion1

Fabulosa,

Realmente una plataforma muy completa para el aprendizaje de cada uno de los temas tratados, suficientes heramientas de contacto e interaccion para un entendimiento optimo.

Excelente

Creo que la información estuvo bien. Saludos